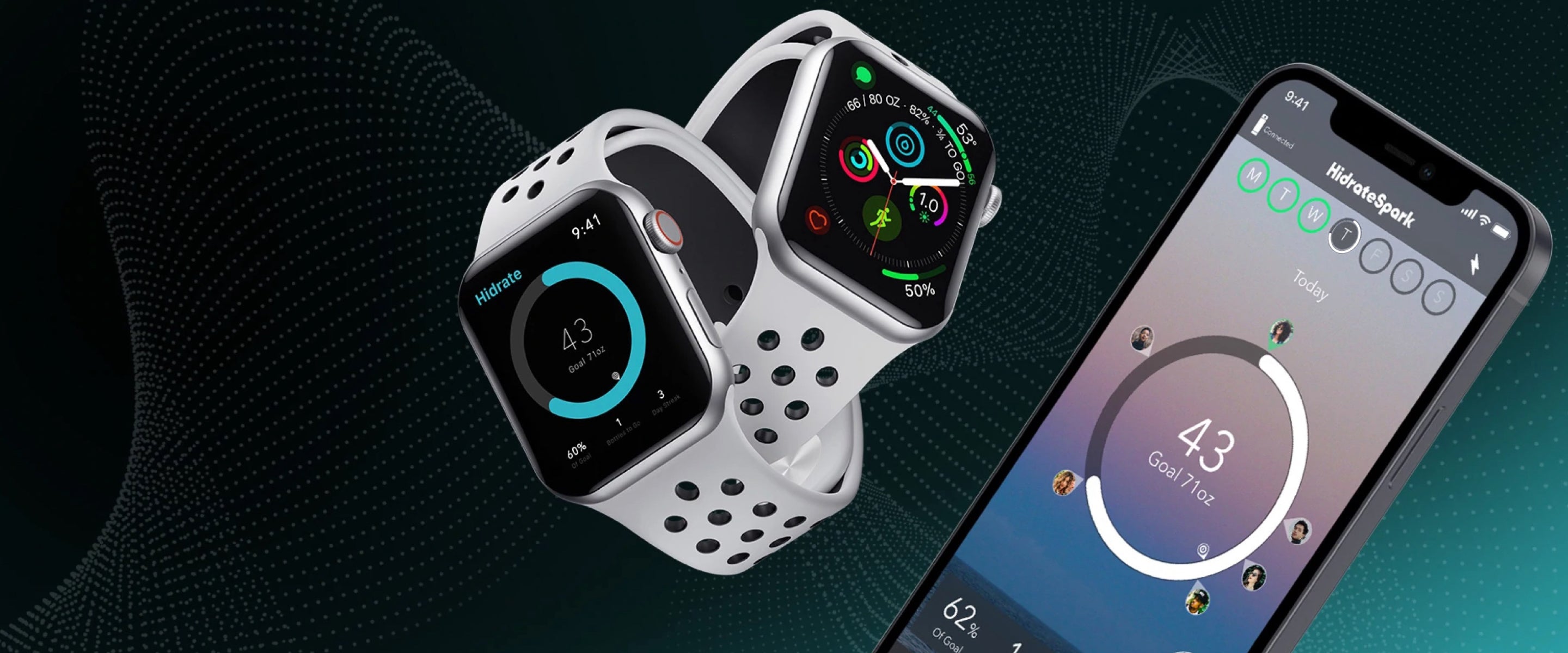 FREE HIDRATESPARK APP
Discover your personalized hydration goal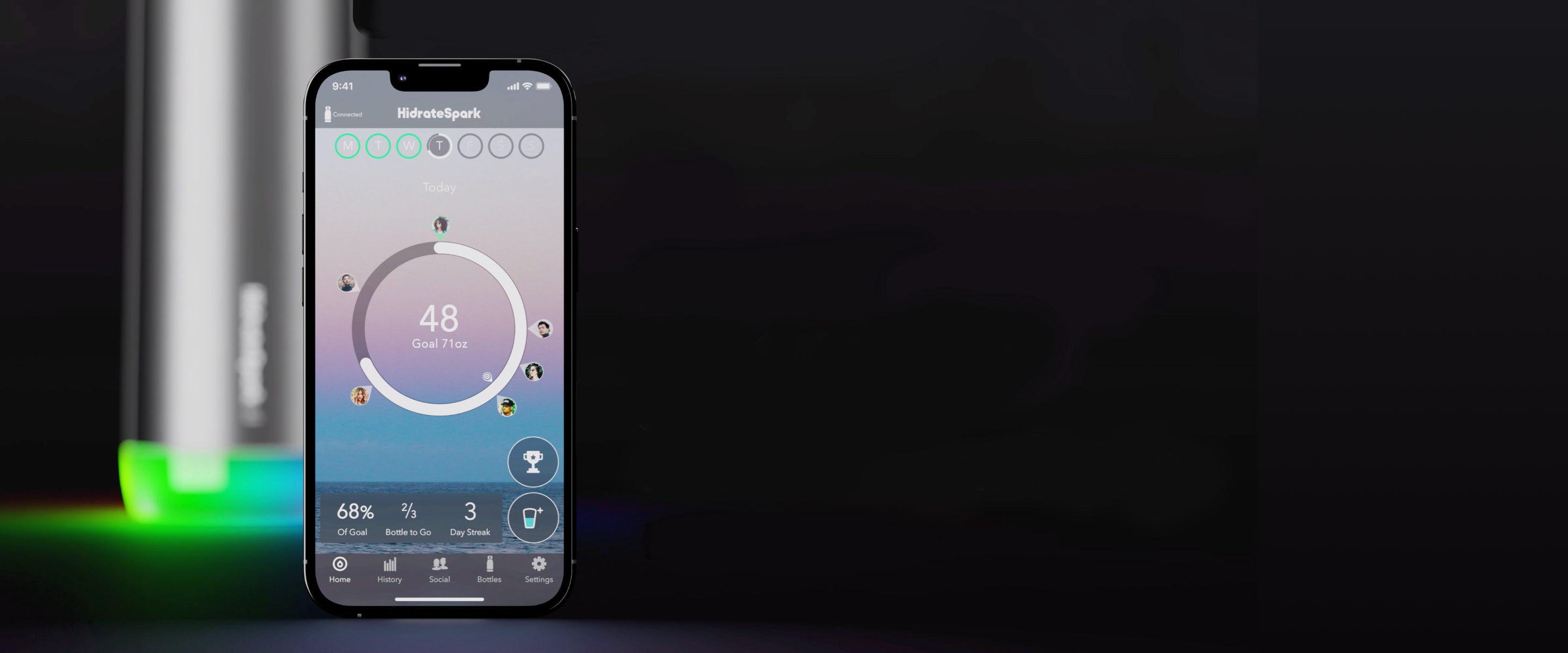 See how the free app integrates with your HidrateSpark bottle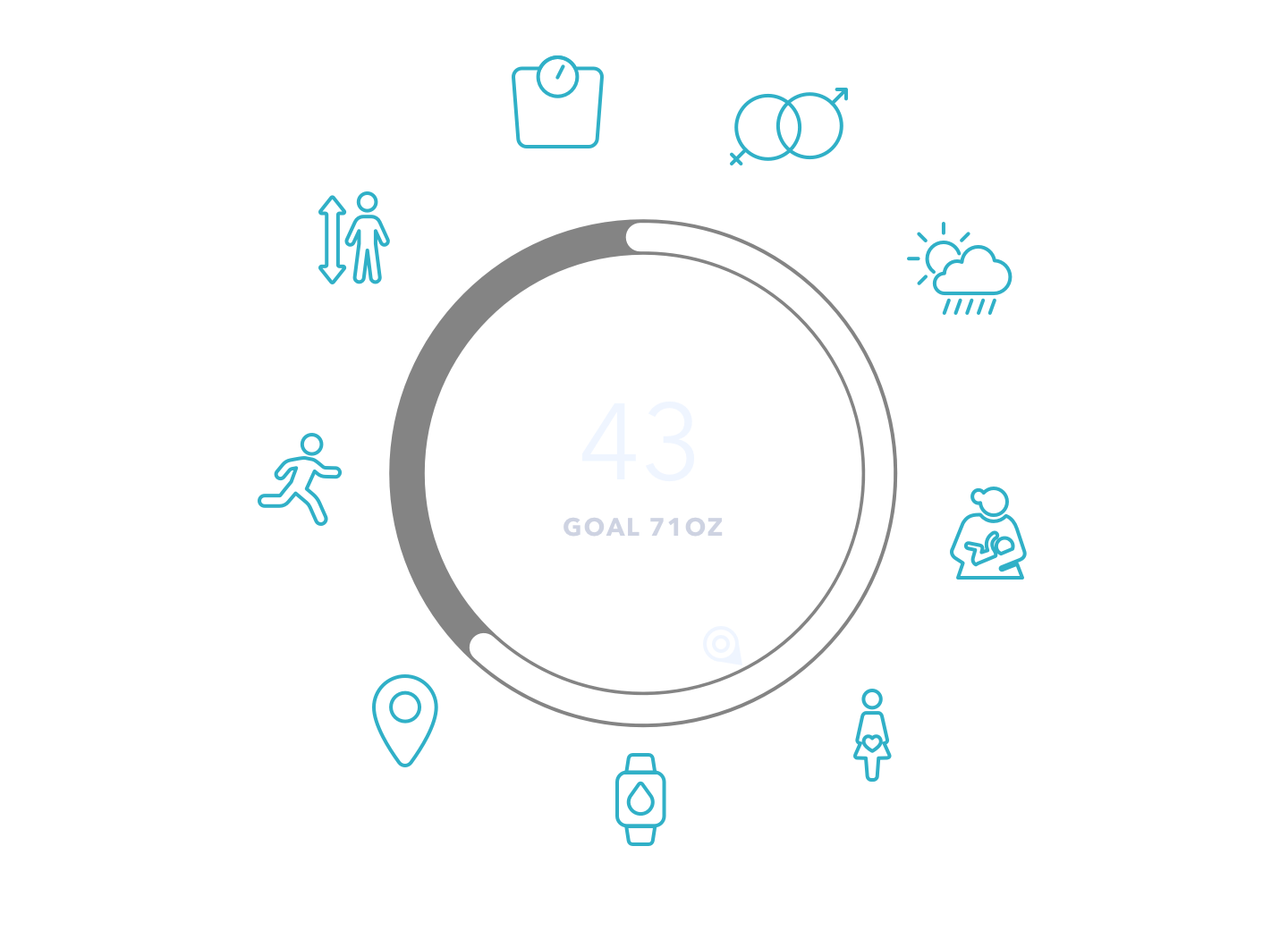 HYDRATION EQUATION
Your Personalized Daily Hydration Goal Calculated By The HidrateSpark App
It's tough to know how much water you should drink each day. There is no one size fits all because everyone is different. That's why your unique information like height, weight, activity level and more, are all taken into account within our hydration equation to create a customized daily water intake goal specific to you. This goal will change from day to day based on the weather, elevation, and your activity levels if you sync to fitness tracking apps.

Women who are nursing or pregnant require more water during these times—our hydration equation even takes this into account to give you an accurate goal each day since you are hydrating for two.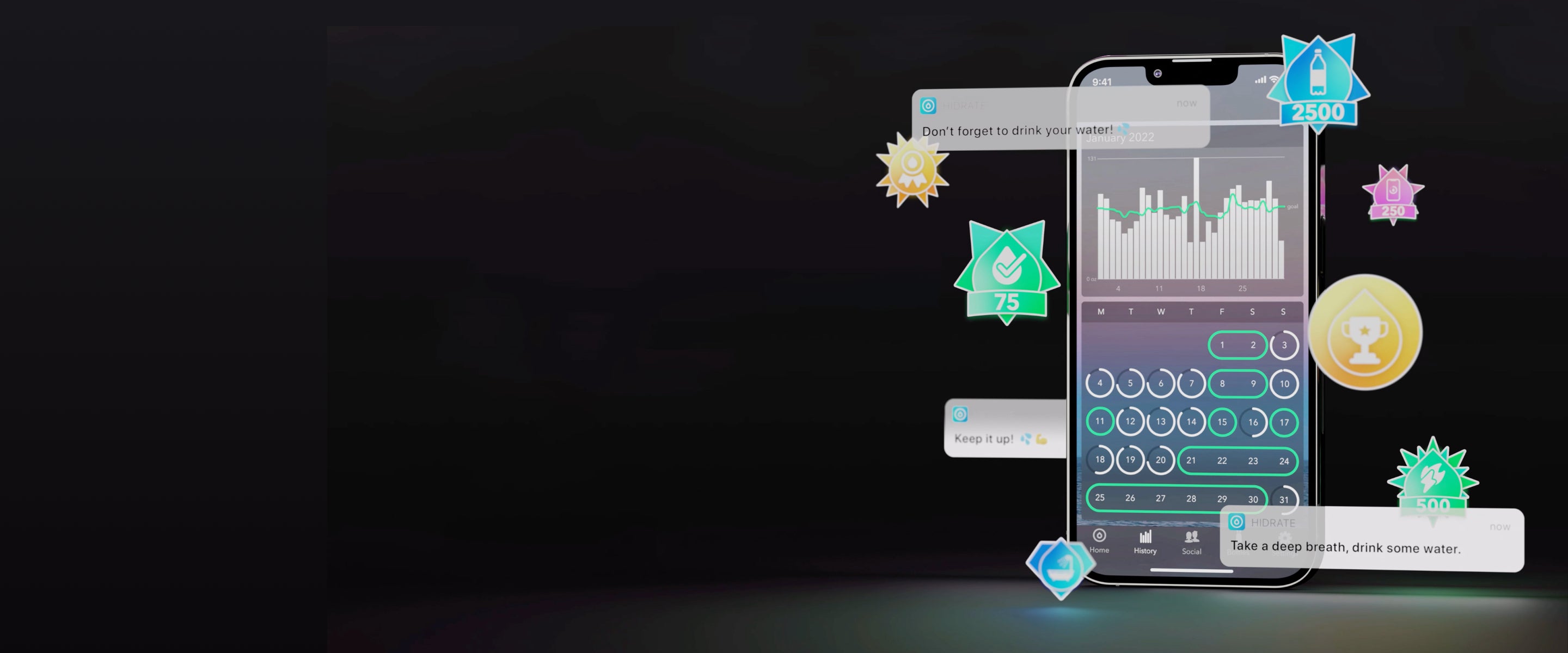 FUN & HELPFUL REMINDERS
Stay on top of your hydration throughout your busy day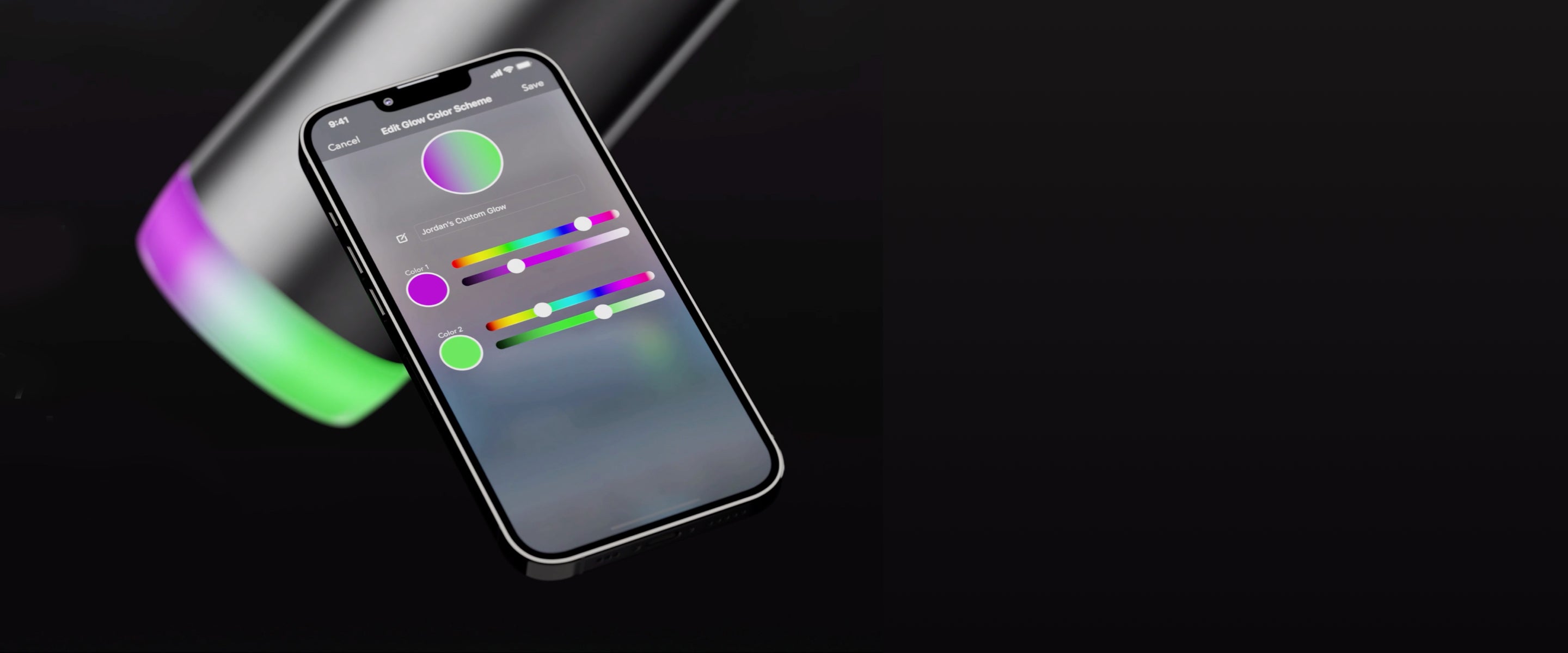 CUSTOMIZE YOUR BOTTLE GLOWS
Give your glow reminders a personal twist with GlowStudio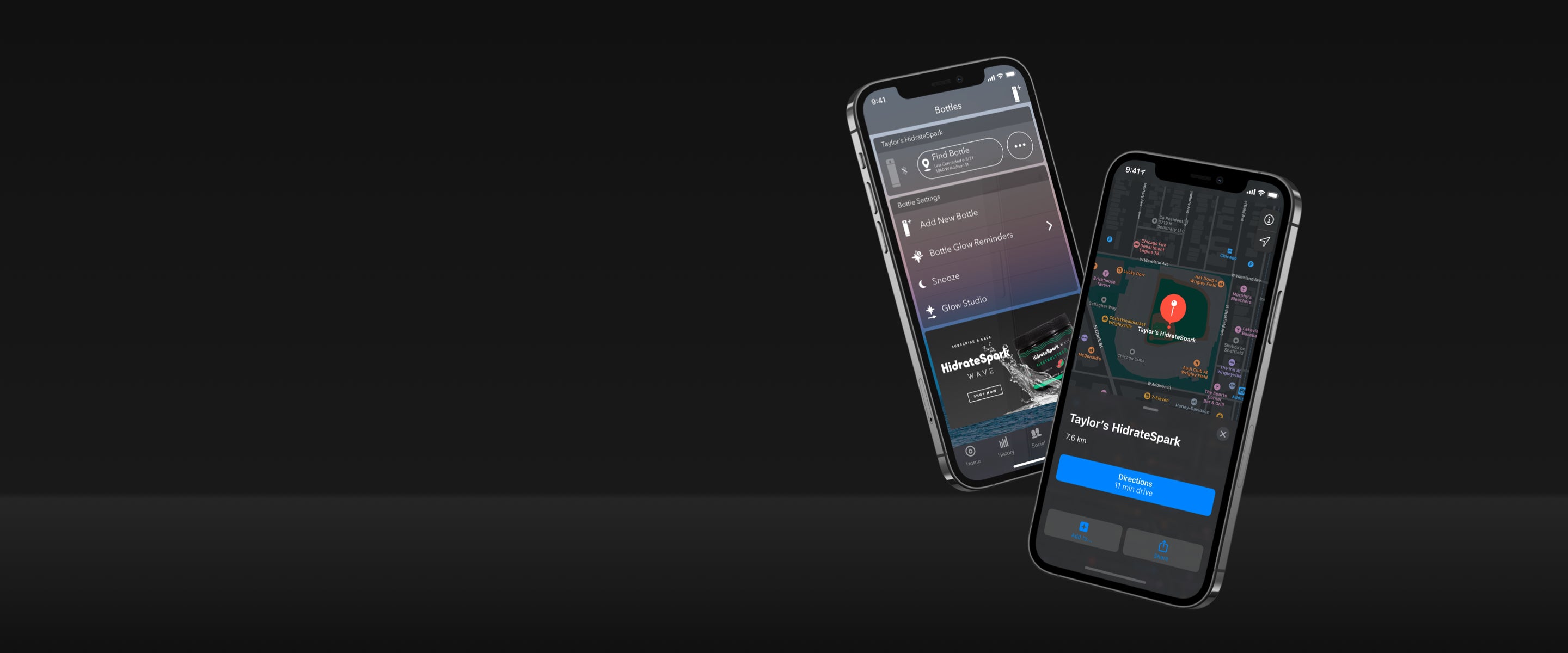 NEVER LOSE YOUR BOTTLE
Where did your bottle go?
Find your bottle's last synced location in the app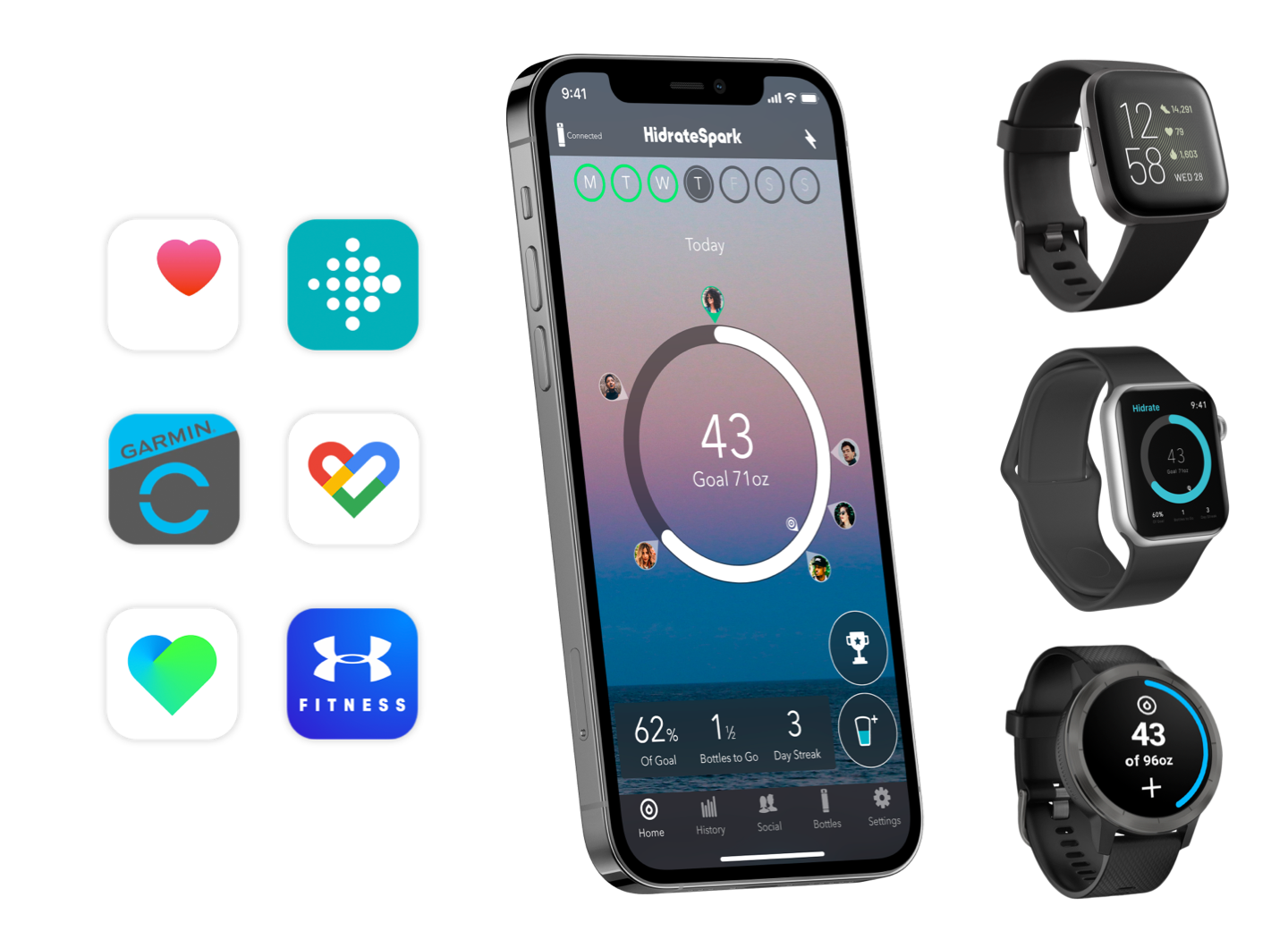 INTEGRATIONS
Fitbit, Apple Watch & More
The HidrateSpark app works with a variety of popular fitness trackers and apps to keep you motivated and fully aware of your progress each day. It's the easiest and most convenient way to ensure your hydration matches your activity level.
FRIEND LEADERBOARD
Follow your friends and stay hydrated together