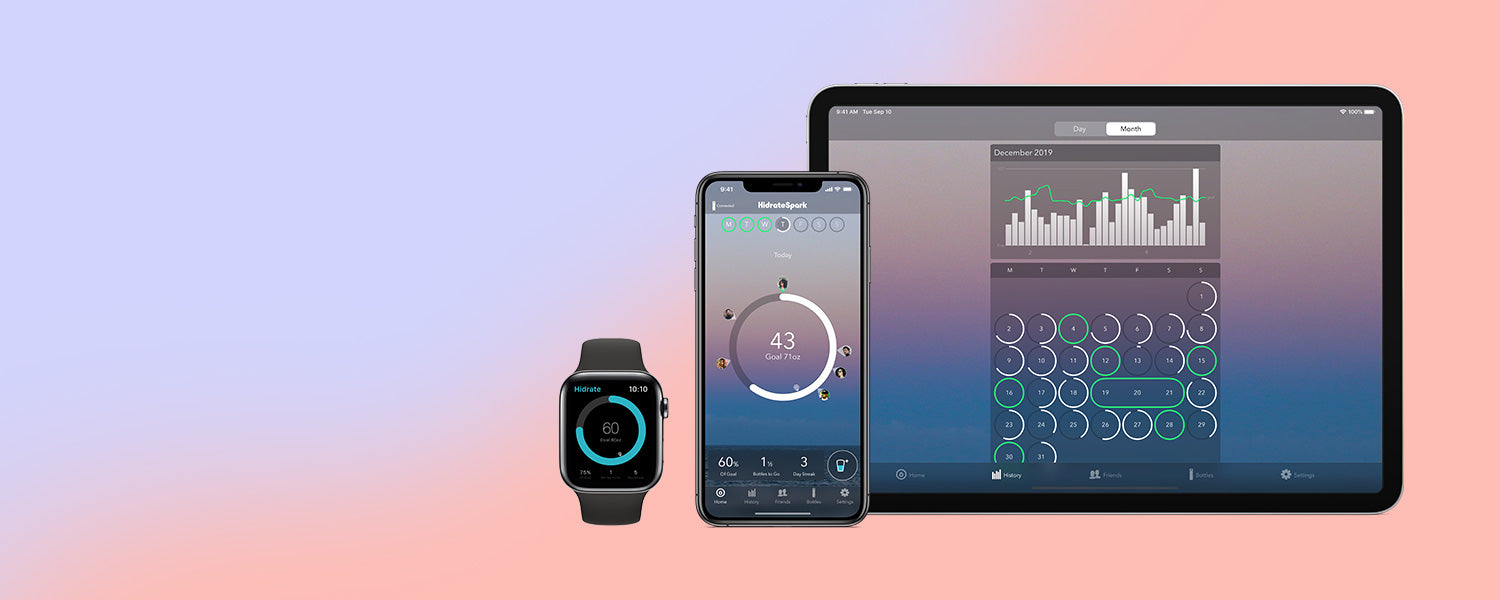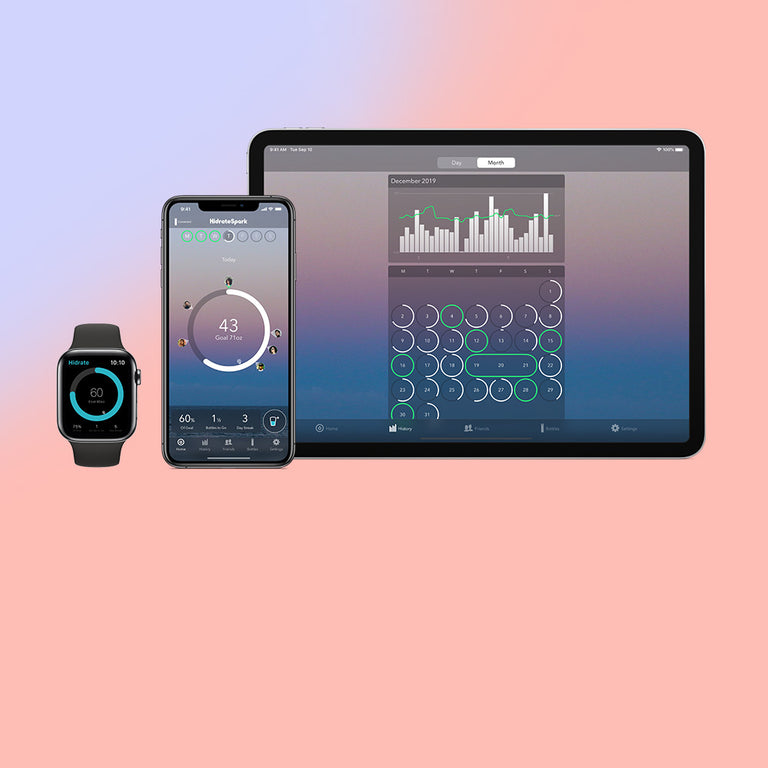 Forget Thirst
HidrateSpark APP is free to download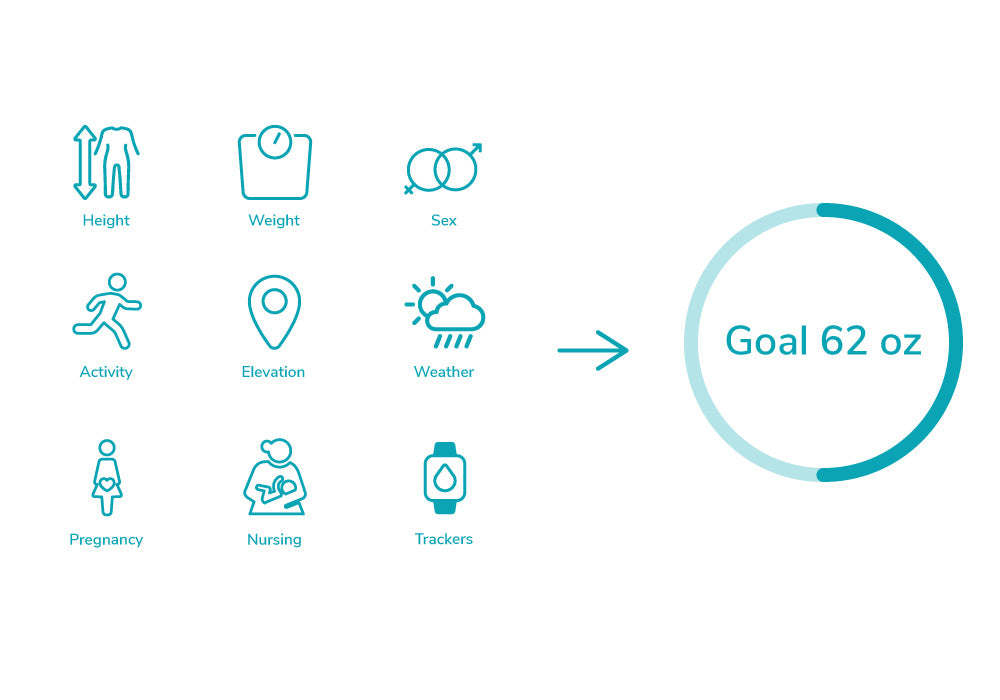 Hydration Equation
Your Daily Goal Calculated By The Hidrate App
Your unique information like height, weight, activity level and more, are all used in the calculation daily to create your daily water intake goal.
Women who are nursing or pregnant require more water during these times—our hydration equation takes these into account to give you an accurate goal each day.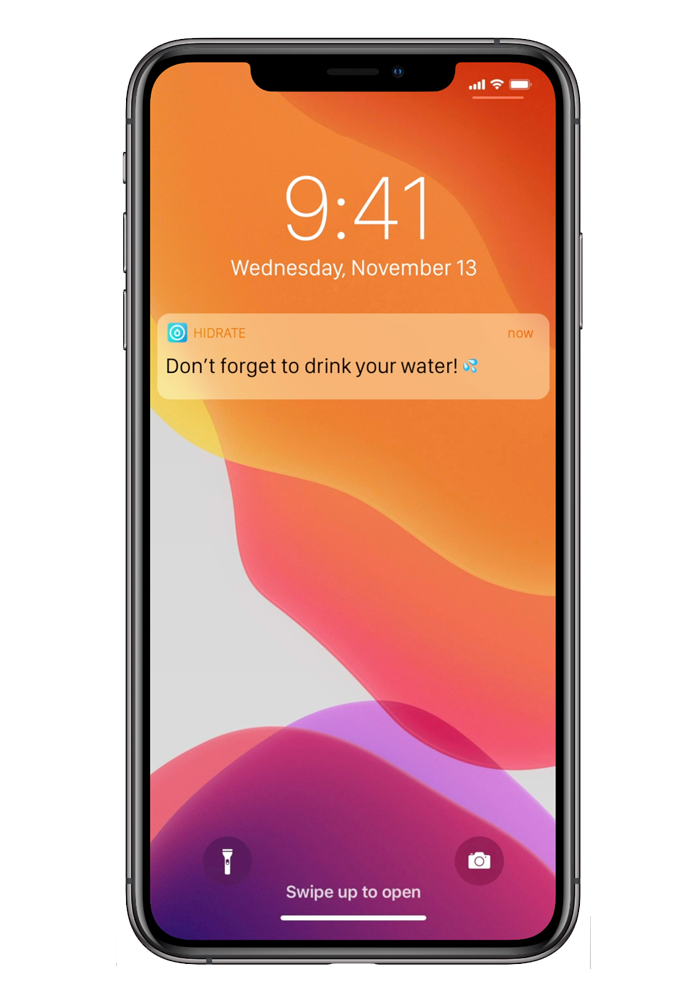 Text Notifications
Optional reminders keep you on track while at work or on the go.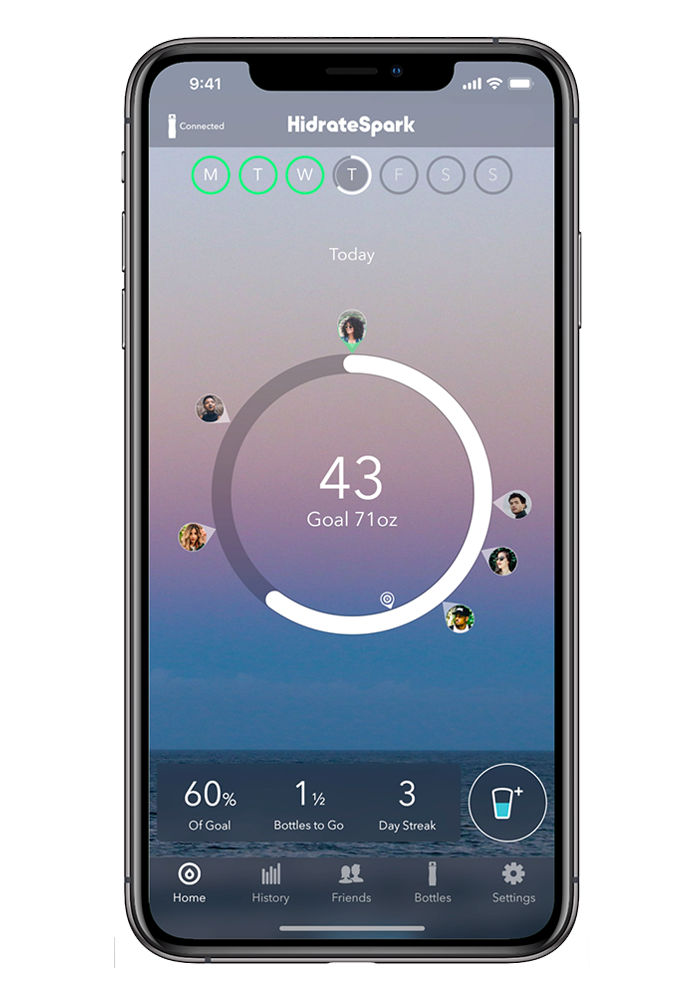 Add Friends
Stay motivated with your friends by adding them in the app.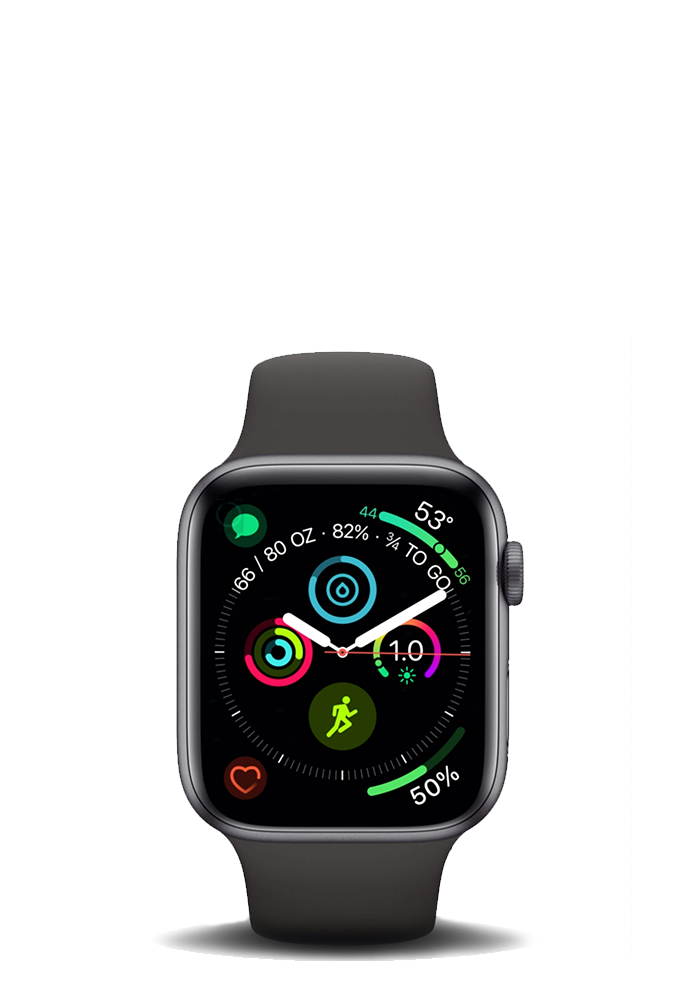 Smart Watch
The Hidrate App works on a smart watch, too.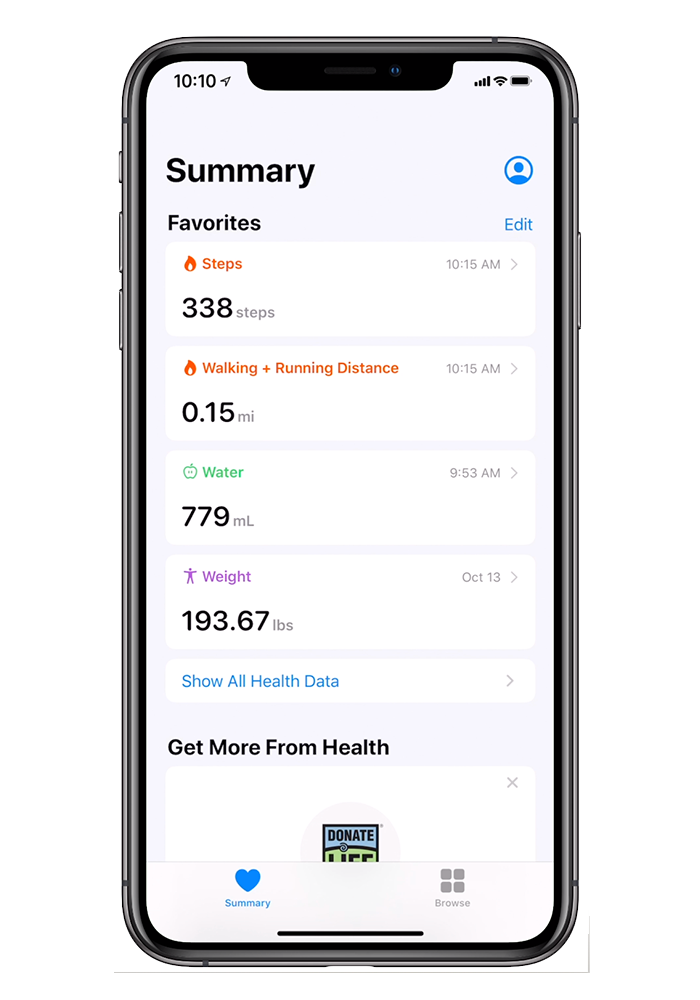 Apple Health
HidrateSpark integrates with Apple Health to track activity.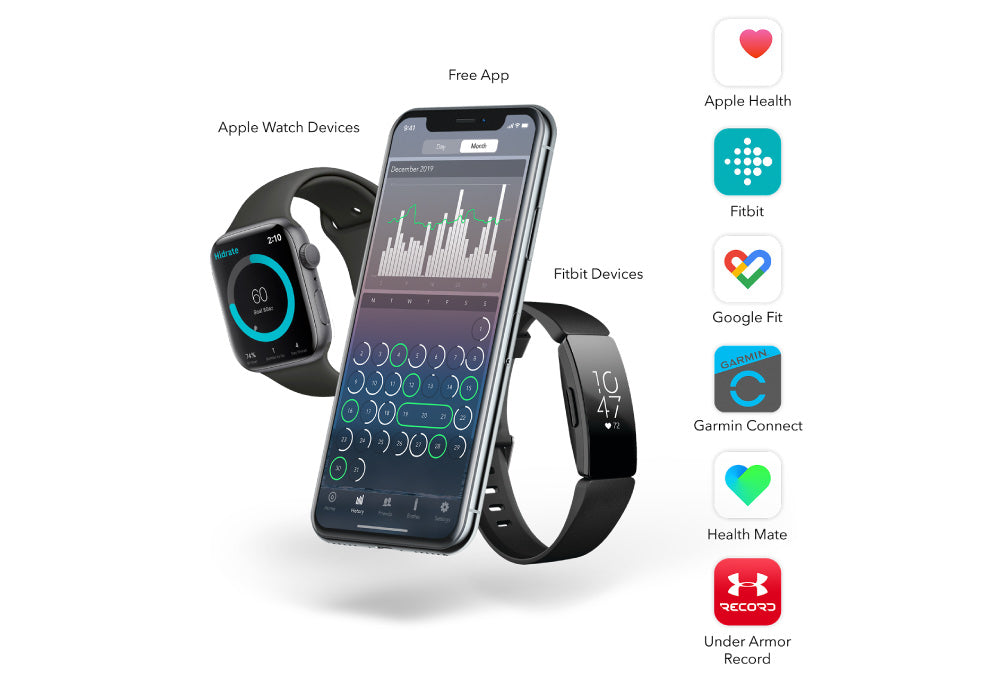 Integrates with fitness trackers
Fitbit, Apple Watch & More
The Hidrate app works with a variety of popular fitness trackers and apps to keep you motivated and fully aware of your progress each day. It's the easiest and most convenient way to ensure your hydration matches your activity level.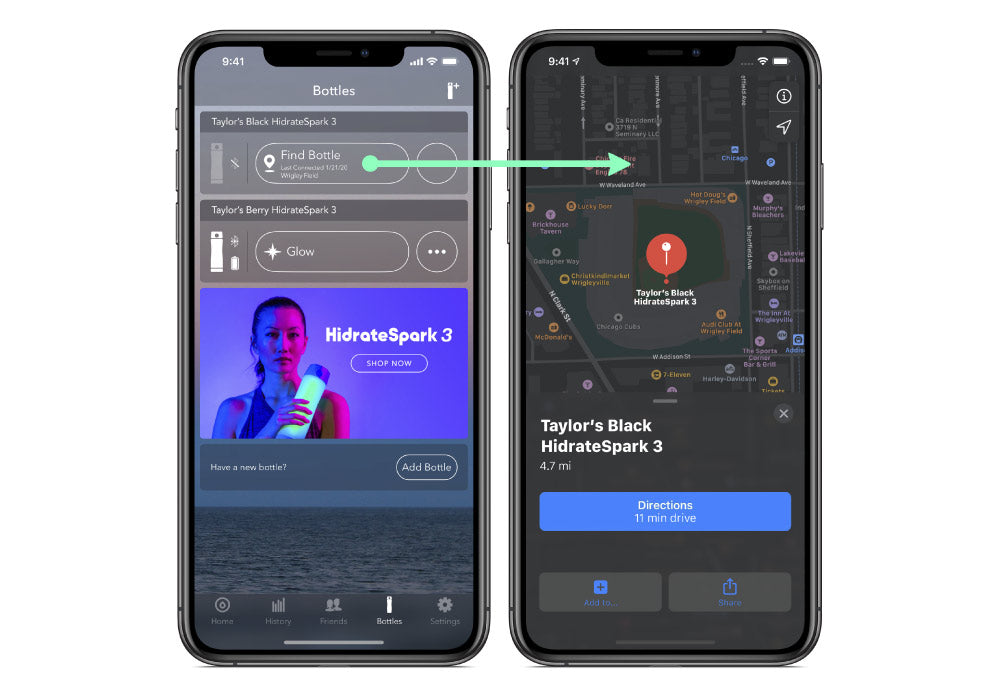 Find My Bottle
Don't worry about losing your bottle. You can find your bottle's last synced location with a pin on the map from the app.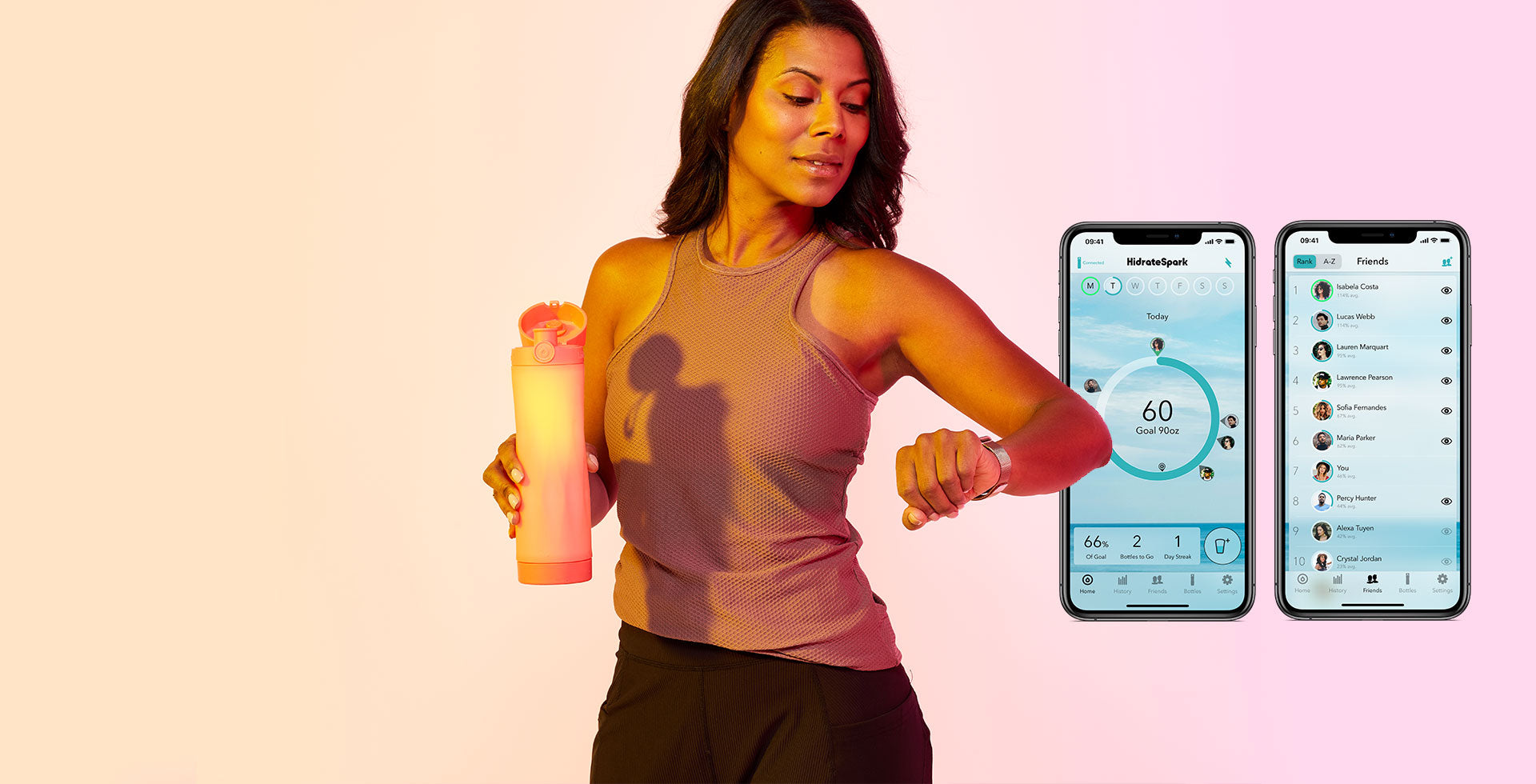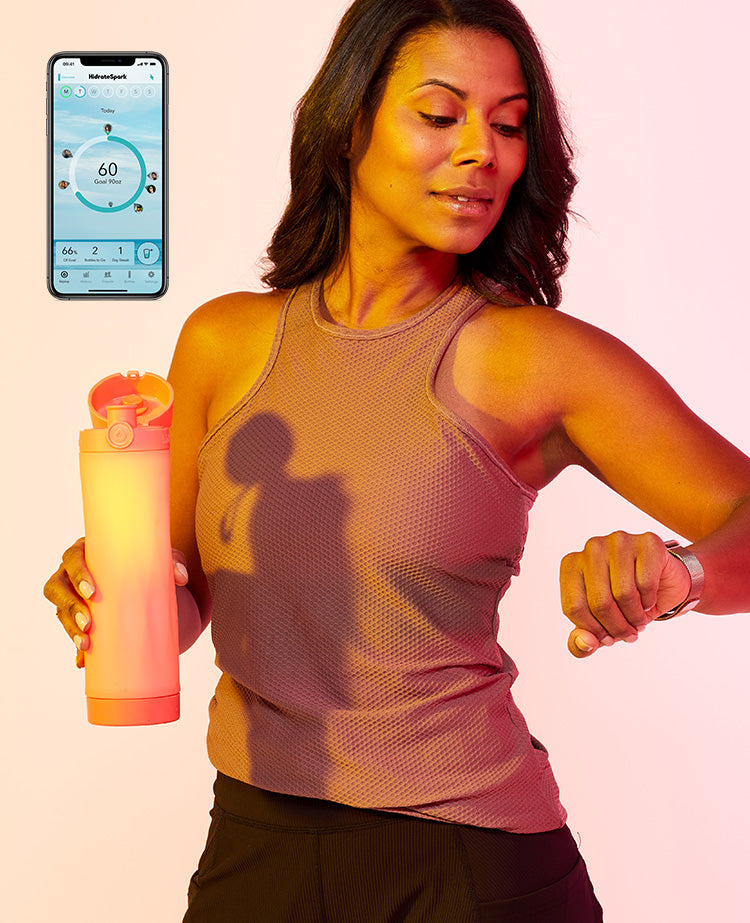 App Syncs Via Bluetooth to HidrateSpark 3
The worlds Smartest Water Bottle
App Syncs Via Bluetooth to HidrateSpark 3
The worlds Smartest Water Bottle