Life's Moments Fully Hydrated
Strength Habits Start with Hydration Habits
Taylor's newfound strength: a holistic and fully hydrated approach that lasts well beyond New Year's resolutions.
Every runner has their favorite route. For Taylor, it's a five-mile loop around a quiet lake – particularly when it's raining. "There's something about running in the rain that's so electrifying," Taylor shares. Running outside energizes her brain and her body, as she flies around the final leg of the loop. But this year, Taylor wanted to try a different type of fitness training: weightlifting.
"I was immediately intimidated thinking about switching from outdoor running to indoor strength training," says Taylor. Running felt like a powerful, unstoppable escape, whereas her interpretation of weightlifting in a gym felt limiting, like she wouldn't be able to get over the repetitiveness of reps and staying put in one place. "It was a major mental block before I even got to the gym."
When a big goal – like becoming an avid weightlifter – feels out of reach, Taylor likes to break it up into more actionable and approachable "mini goals." And rather than focus on results immediately, whether physical or mental, she starts with building strong habits. As a runner, Taylor knew hydration was key. But she didn't realize how much a healthy hydration habit could impact not only the amount of weight she was able to lift, but how it helped her get past her mental block. "So much of staying strong is a mental game," she says. Tracking her water intake was a specific, measurable goal that would propel her into weight training with a clear mind.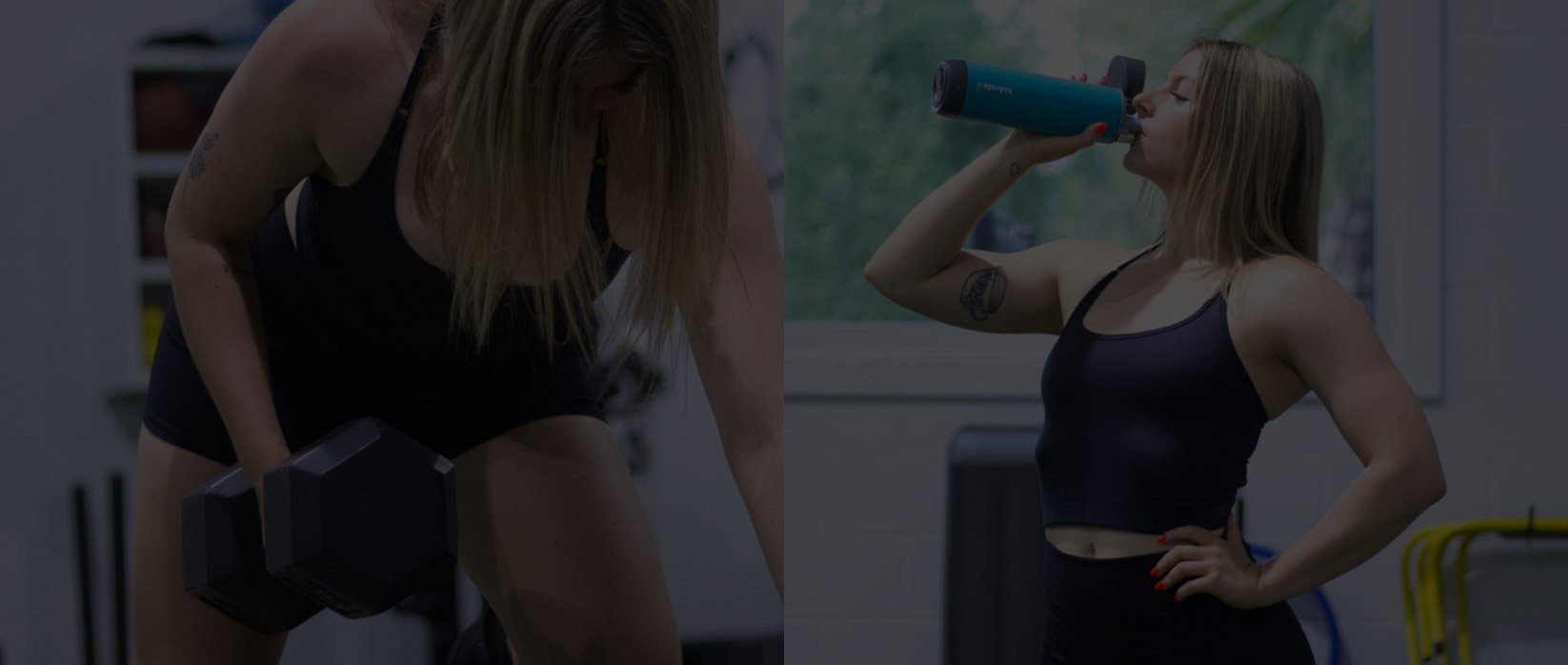 Taylor made sure she had the right tools to embark on her New Year's hydration habit. "The HidrateSpark PRO water bottle made me feel exactly that – like a pro," she says.
Paired with the app, her daily hydration goal updated as she chased her dreams. Because she was just starting out with strength training, each day was a little different, so Taylor loved how her hydration goal would adjust based on that day's activities. Our muscles are made up of approximately 76% water so maintaining proper hydration is super valuable when it comes to building muscle.
Even being inside affected her water intake; the air tends to be more humid outside during her runs, but it's drier in the gym. "My water bottle sensed the change in temperature and adjusted my hydration goal accordingly," she notes. These extra tools and pushes along the way that helped Taylor establish her strength-training routine.
By the time her pre-workout hydration habits were set, she was ready to conquer the gym, mentally and physically. Taylor was surprised at how powerful she felt, her mind clear as she pushed into each set of reps. "My focus is on my body while I'm lifting, and then when my water bottle glows, I know it's time to take a sip and mentally recharge – even if it's just for a few seconds. It makes all the difference and I feel like I belong here," she shares. When you're hydrated correctly, your capillary networks are freely open, meaning blood can flow to the muscles when they need it most.
Tapping into a community of other like-minded people was also a great way for Taylor to stay accountable to her New Year goals. The community within the HidrateSpark was a perk she never expected to come with a water bottle. "Everyone's in such a positive state of mind at the beginning of the year. Tracking our goals together and earning trophies are things that will help weight training and hydration well past January," says Taylor. As for running, she still gets her loops in – and flies. Even though mentally she was training for weightlifting, the right hydration habits also prepped her for any adventure she takes on.
Experience Better Hydration For Yourself
Shop Our Best Sellers
Strength Training for Beginners
We love these five quick-hit techniques as you start your strength training journey. They all can be done with the same dumbbell, so you don't need to break the bank on new equipment. Remember to start light (perhaps anywhere from 3–10-pound dumbbells), keep it simple (this routine below does the trick!), and stay consistent with your hydration habits to get the most out of your workout.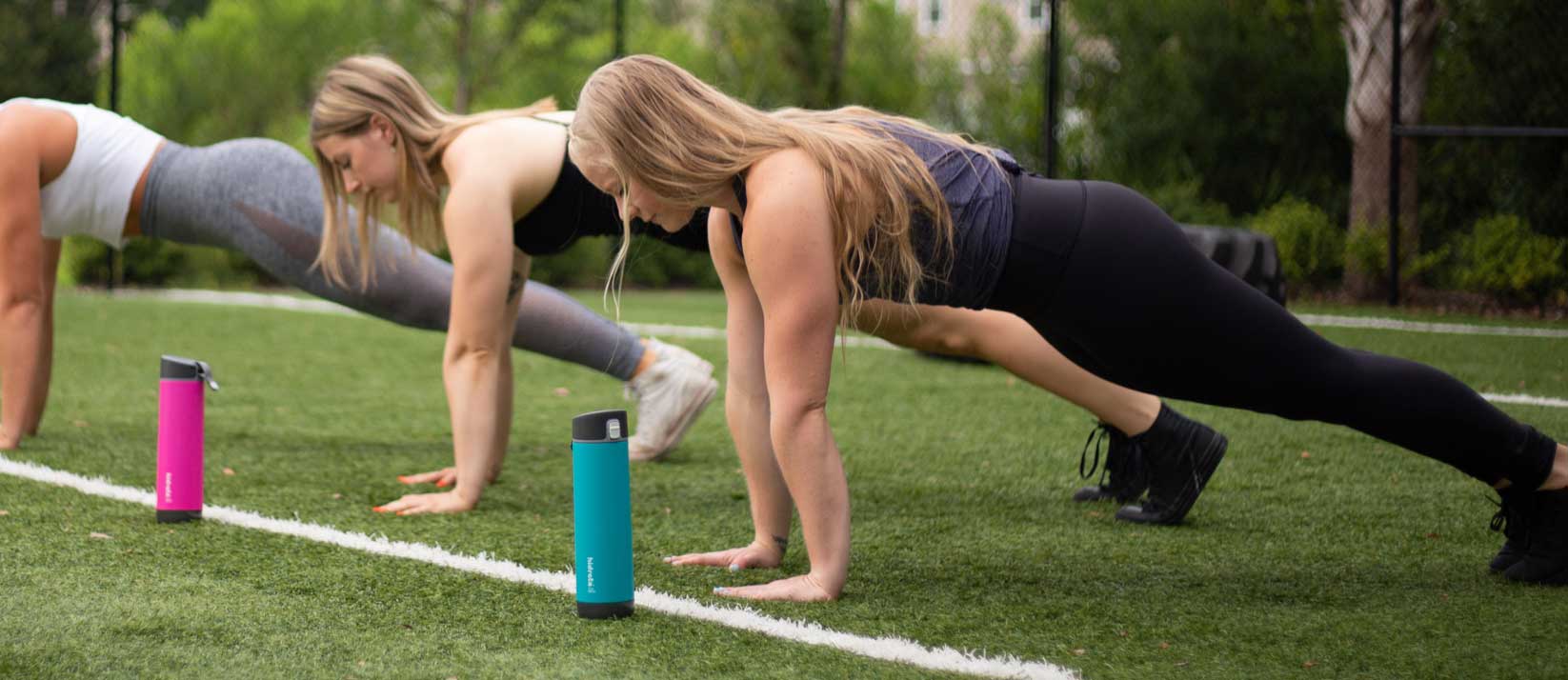 We are here to hydrate every goal.
Get the most out of hydration and the most out of your goals with the HidrateSpark smart water bottles. Glowing drink reminders, state-of-the-art water track technology, and interconnectivity with our free HidrateSpark App will allow you to add some smarts to your hydration habit.