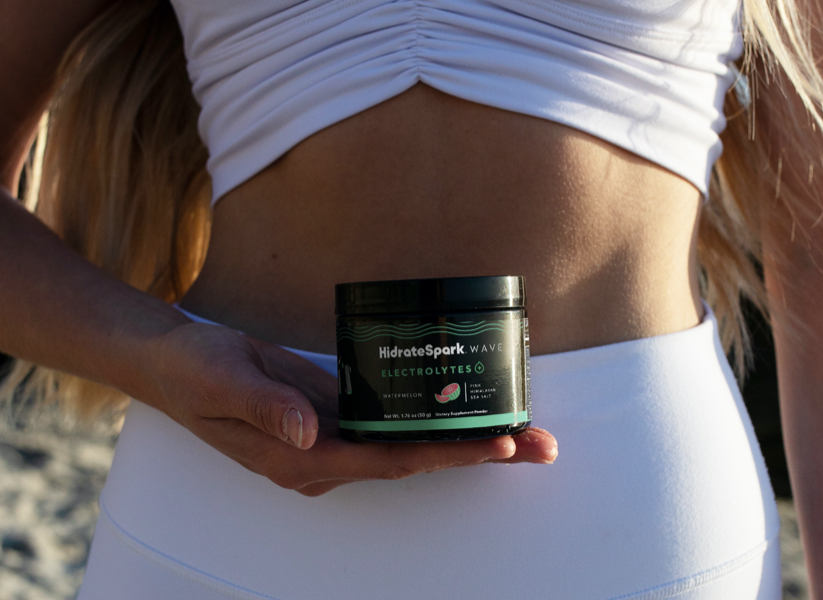 Smaller packaging. Smaller plastic waste.
We created the HidrateSpark WAVE with smaller, recyclable containers to reduce wasted space in packaging and to ensure that we are leaving the most minimal footprint on our world. Less packaging allows for less waste.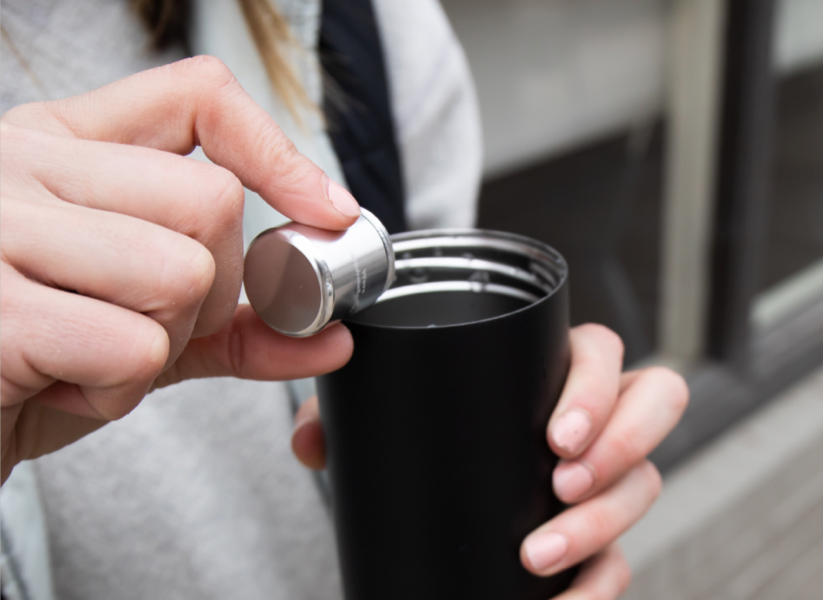 Rethinking portability, sustainably
HidrateSpark WAVE's reusable travel conister holds up to 2 servings of your favorite electrolyte powder and fits easily on your keychain to take your WAVE supplements on the go. Made from recyclable aluminum and reusable, ensuring less plastic waste than other non recyclable individually packaged electrolyte powders and single use plastic bottled sports drinks.