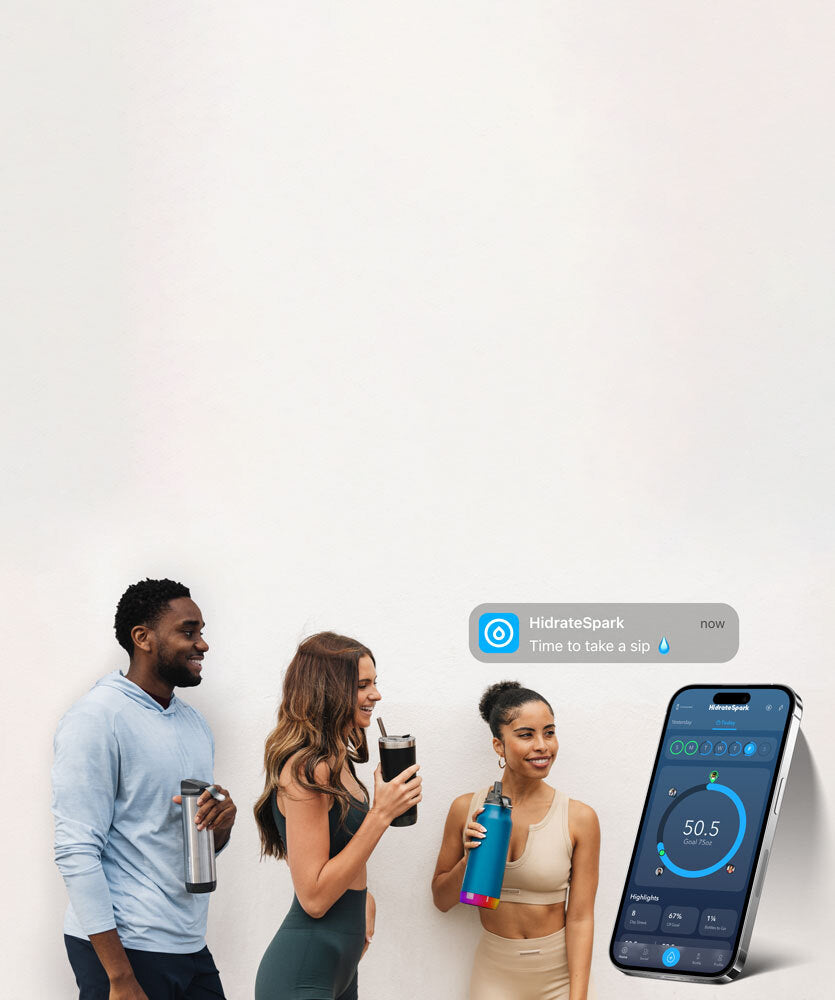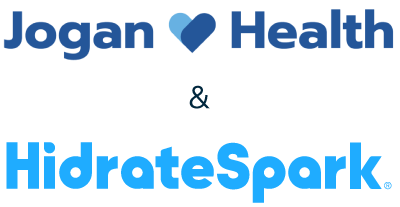 Helping you drink more water & live healthier
Hydration Directly Impacts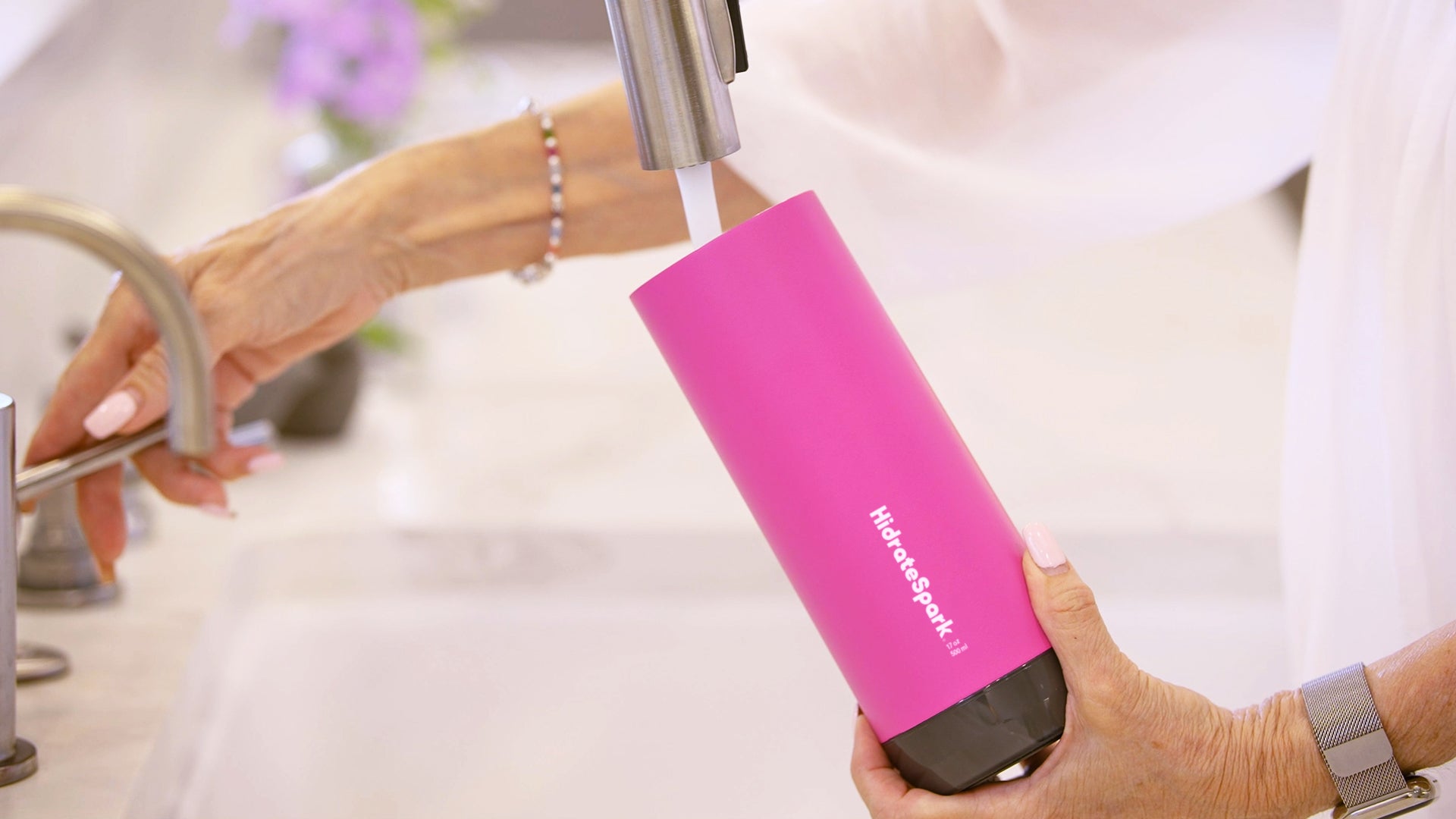 Start a journey to improved health and mental well-being with proper hydration
Did you know that 75% of individuals are chronically dehydrated?
Jogan Health and HidrateSpark are on a mission to reduce chronic dehydration by introducing the HidrateSpark into the healthcare, corporate, and athletic communities. Our bodies are made up of nearly 65% water and need to be continuously replenished with water.
This smart water bottle reminds users to drink water consistently throughout the day as staying hydrated is one of the most important factors to a healthy lifestyle.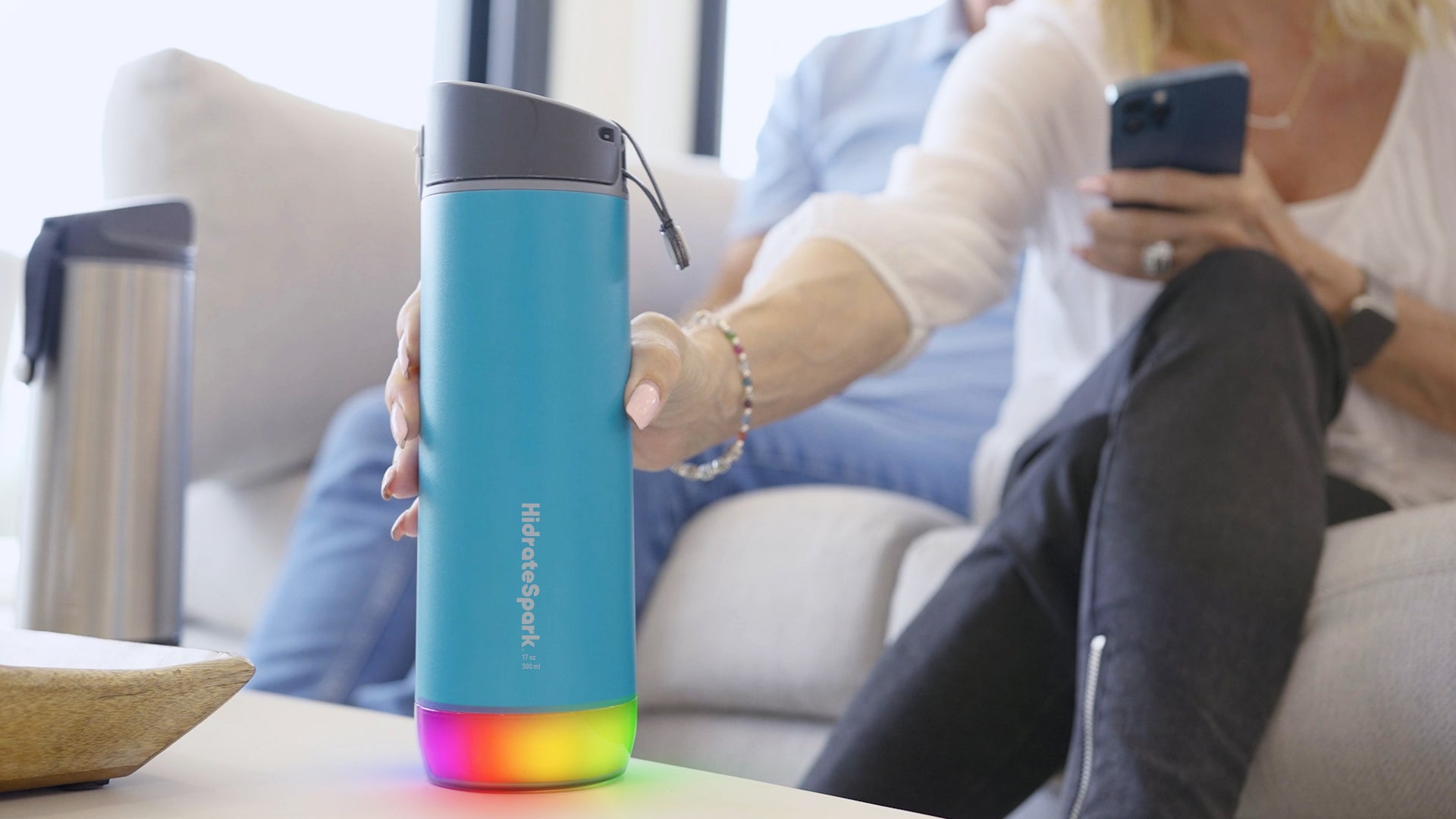 Engaging glow reminders makes drinking water easy and fun!
Think of water as nature's medicine.
We all need it, though most individuals do not drink enough water which can lead to numerous health issues. The HidrateSpark uses friendly glow reminders to encourage drinking water throughout the day and tracks water intake with the easy-to-use HidrateSpark app. Trophies and other gamification features are included in the app to further help the hydration experience be fun, engaging and habit forming.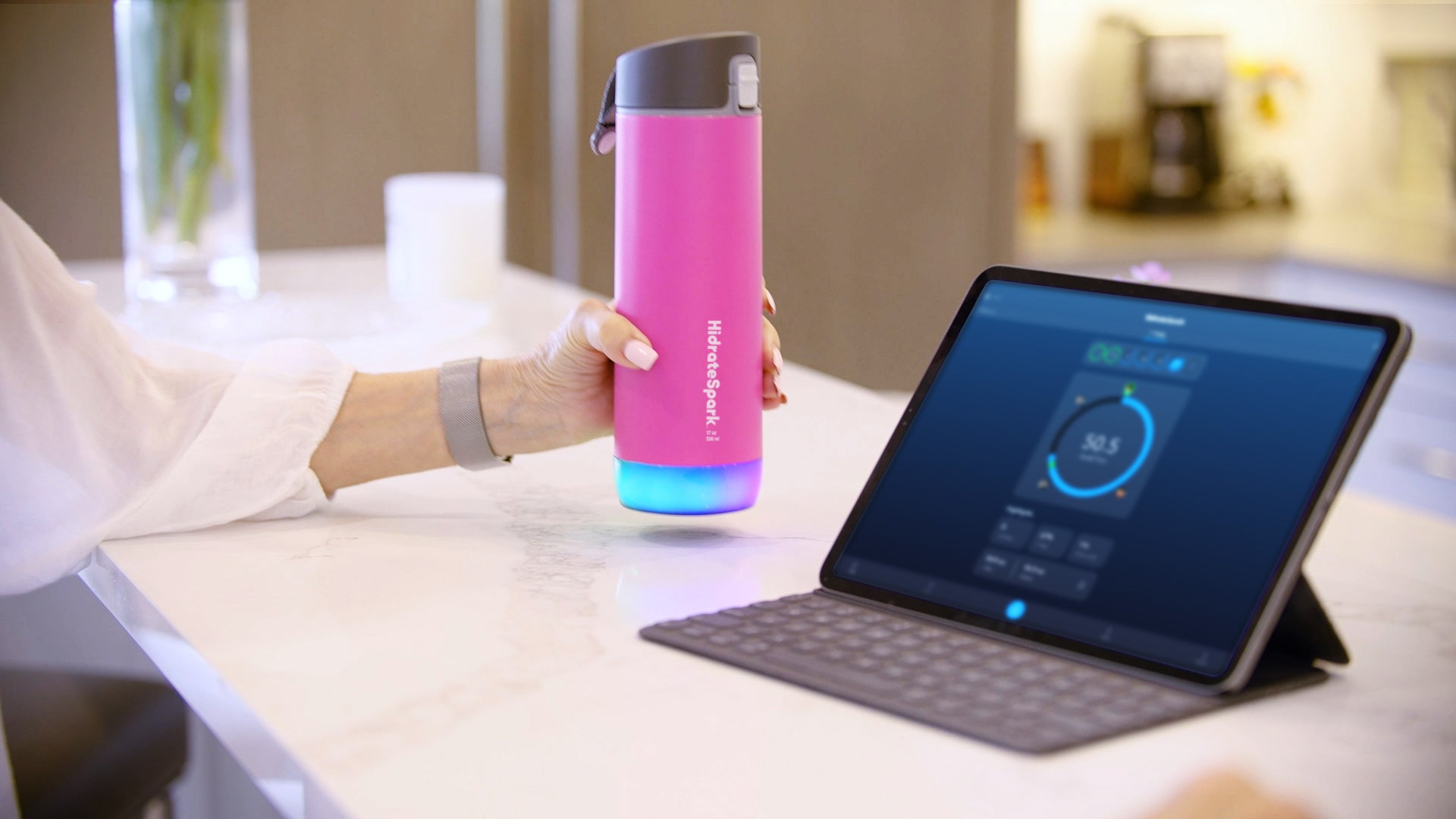 Sensing Technology Proven Accurate
During the NIH study, the HidrateSpark bottle was found to be highly accurate, registering within 3% of manual recordings, according to a test conducted with nurses and surgeons at the Mayo Clinic in Rochester, MN.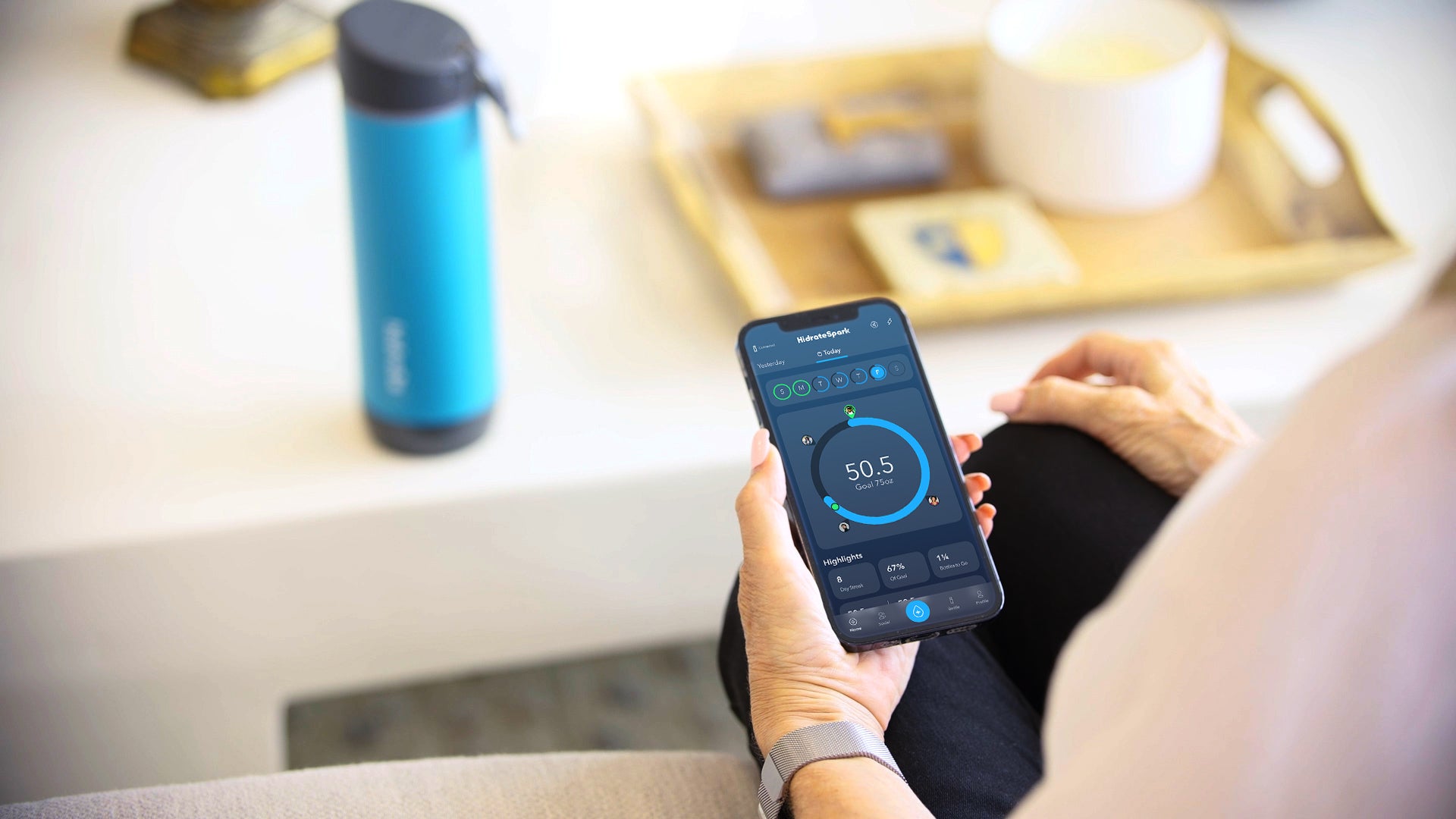 Build Positive Hydration Habits
HidrateSpark leverages scientifically-proven psychological principles to encourage healthy fluid intake and foster sustainable hydration habits through its innovative smart water bottle and companion app.
By combining the two, users are held accountable and hydration becomes a natural part of their routine with the assistance of glowing reminders and gamification.
During a clinical trial performed at the Mayo Clinic, participants who used the HidrateSpark smart water bottles reported a 50% reduction in forgetfulness related to fluid consumption, in comparison to the control group that did not use the HidrateSpark water bottles.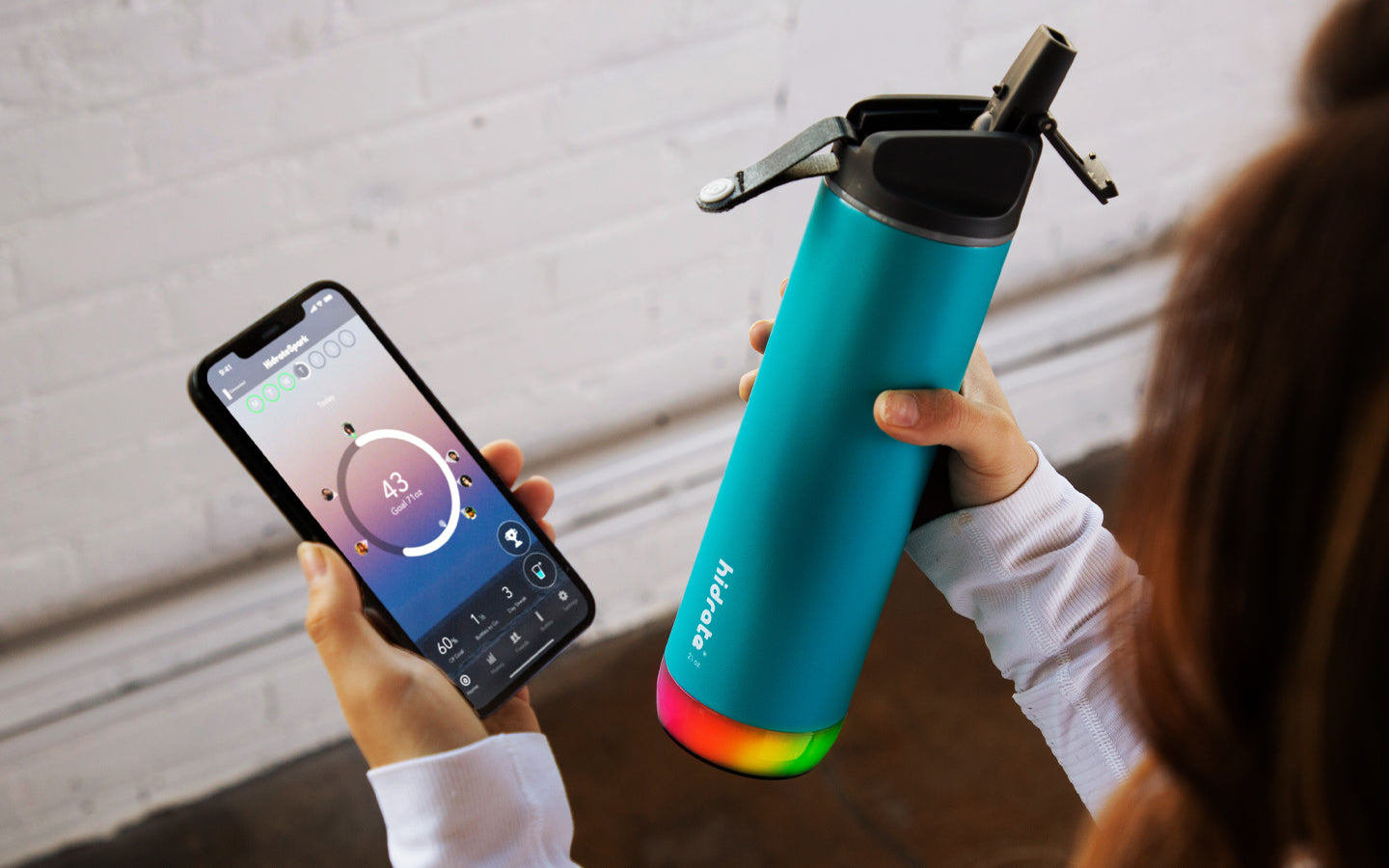 Start A Corporate or Team Wellness Program
Looking for ways to improve your employee's or team's health?
Proper hydration leads to improved mental health, energy, and performance.
Starting a corporate or team hydration initiative is easy using the HidrateSpark smart water bottle. Use the social aspect of our app to create teams or groups for fun competitions or to send out custom messages encouraging hydration intake.
The app includes an achievement and trophy system allowing users to compete and motivate each other. Adding hydration to your corporate or team wellness initiative is an activity that everyone can participate in, and actively engage in. Want to take your hydration initiative to the next level?
Pick your style
Find the perfect bottle that fits into your lifestyle

The things you didn't know you needed
My husband gave me the HidrateSpark for Christmas and I love it. I have increased my water intake from 64oz /day to 100oz or more. The reminders are great and I like that it works w my fitbit to use steps to modify my daily water intake goal . I also have not used plastic bottles since getting the Spark...so it's definitely cost effective for me and saves space in my recycle bin. I do love the large capacity but am also considering getting a second smaller one as I have small hands.

Cathy T.

Water bottle to end all water bottles!
This is a well made and fantastic creation. With three kids this bottle had been knocked off of things more times than I can count and not even a ding or scratch. This has also given me a goal to hit each day and reminders to not chug in the morning or evening. I'm now on day 41 of meeting my goals and keeping me on track. When it lights up, my kids remind me to drink, also. The battery lasts over a week before needing a charge which is ideal. I know it's "another water bottle" and higher cost but I have used this every single day to ensure I get my water intake (as a nursing mom) and the ROI is well worth the investment to me!

Kristen B.

I'd die without this bottle
First off, I come from the military so staying hydrated is basic survival skills we learned. But after becoming a mom and full time employee and full time college staying hydrated slipped through the cracks and I found myself having major dehydration problems. I needed this bottle in my life as it helps to remind me when I forget or continue to push it off. This was the best investment I have made for myself, to better myself and to teach my children to take care of our bodies correctly. I'll be buying one for my mom for her birthday, my kids and my gym friends all love it as it helps track your intake! Best choice of 2020/2021

Lachelle H.