Your New Favorite Tumbler
Working from home? Love to travel? Our tech helps keep you hydrated.
High-quality, insulated steel construction. Use for hot or cold beverages. Comes with everything shown: lid, straw, bottle, and glow puck. Holds 20oz.

Glow Reminders
Goodbye cottonmouth. Our smart bottle technology "nudges" you to stay hydrated with it's glowing base. You can customize the puck's colors to be unique and even select how often your glow reminds you take a break - and sip your beverage.

iOS / Android App
Permission to nerd out. Our free, super-techie companion app syncs using Bluetooth® to your HidrateSpark Tumbler. Track daily H2O intake, hit goals, measure progress, and take control of your health with cohort-compare analysis.

Hot & Cold
Double-walled, vacuum insulation keeps your beverages cold for up to 14hrs, and hot drinks extra-steamy for up to 6hrs. Use with your favorite cold brew, iced-latte, flavored sparkling water or hot coffee. Our snug lid keeps spills at bay.

BPA Free
We take your health seriously. That's why our HidrateSpark Tumbler is never made with any harmful chemicals or processes. Especially not with the chemical compound Bisphenol A. You and your little ones can rest easy tonight.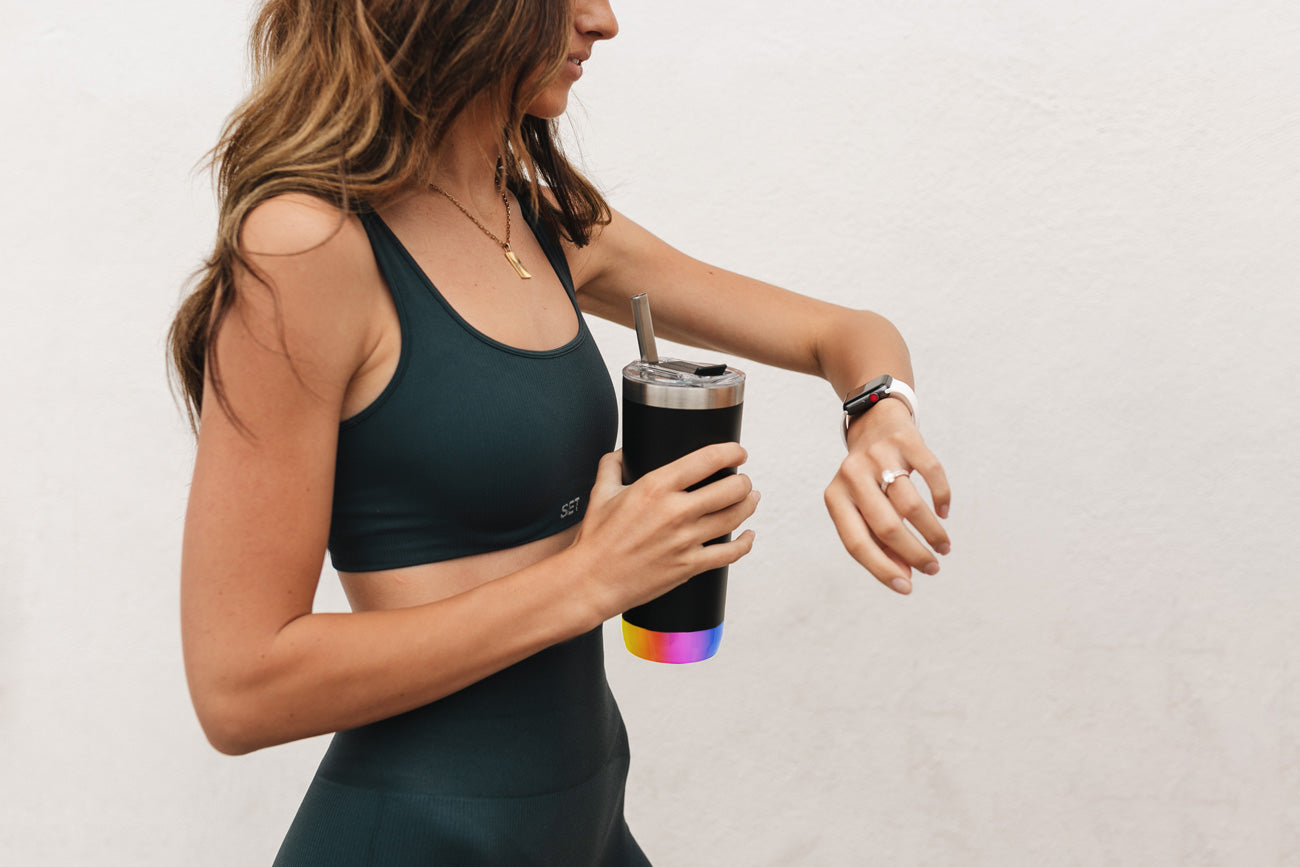 The Next Generation Steel Tumbler
1M+ Happy Customers
Don't take our word for it. See what other HidrateSpark fans are saying about our smart bottles.