Life's Moments Fully Hydrated
A Very Coastal Christmas
Join in on more HidrateSpark stories, exclusive discounts, and insider product launches with our weekly newsletter.
Ever since collect, pals Haley, John, Grace and Andrew have embarked on a new tradition: celebrating a not so snowy holiday with friends and escaping the gripping winter by traveling to Sanibel, Florida. None of them grew up around tropical beaches, but they all considered Sanibel to be their special little home for the holidays.
"The older we get, the more we cherish connecting with each other and finding freedom in making holiday traditions our own," shares Grace.
With a shared love of outdoor adventuring, the foursome pack their days with hiking, swimming and paddle boarding before settling into an evening of great food and a cozy beach bonfire.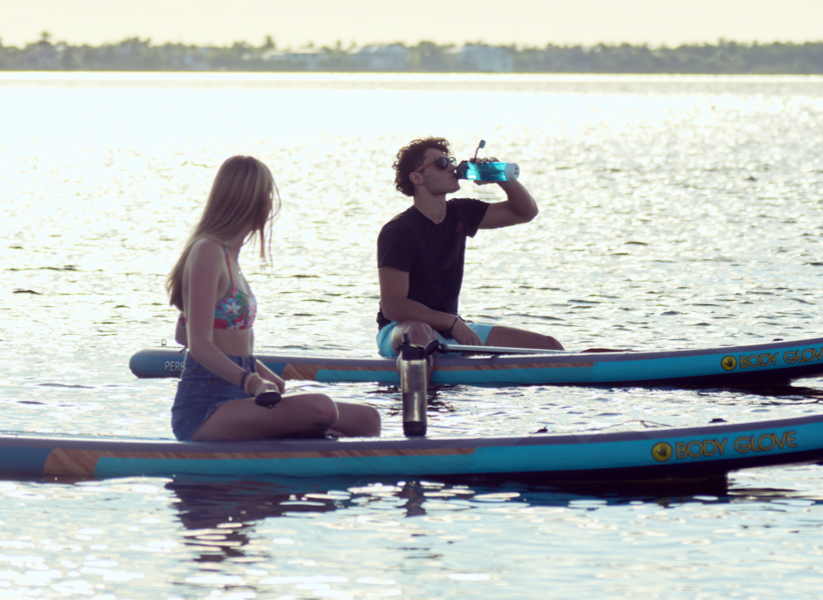 Extreme exertion throughout the day makes the evenings that much more enjoyable. "Even though we've been running around all day, it barely feels like exercise, because we're just enjoying each other's company," adds Andrew.
A paddle board instructor himself, he often leads the group on water excursions. "It's America's fastest growing watersport - and for good reason. There are so many unique challenges!" Andrew says, recounting how last Christmas the crew spent their time trying yoga on their paddle boards. Often times, paddle boarding can be intense, but the group of friends loves bringing a meditative lens to the sport, especially this time of year.
"It's such an important time to be reflective. There's nothing like being out in the warm water, feeling completely in tune with myself," says Haley. Good friends, tropical temps and feeling fully hydrated all help Haley practive mindfulness and gratefulnes during the holidays.
Around the bonfire, the friends exchange gifts - and goals. "PRO and TAP wate rbottles are the best of both worlds!" says John, noting that the whole group is passionate about their health. A water bottle may not seem like a glamorous gift, but it's been so much more than a drinking vessel.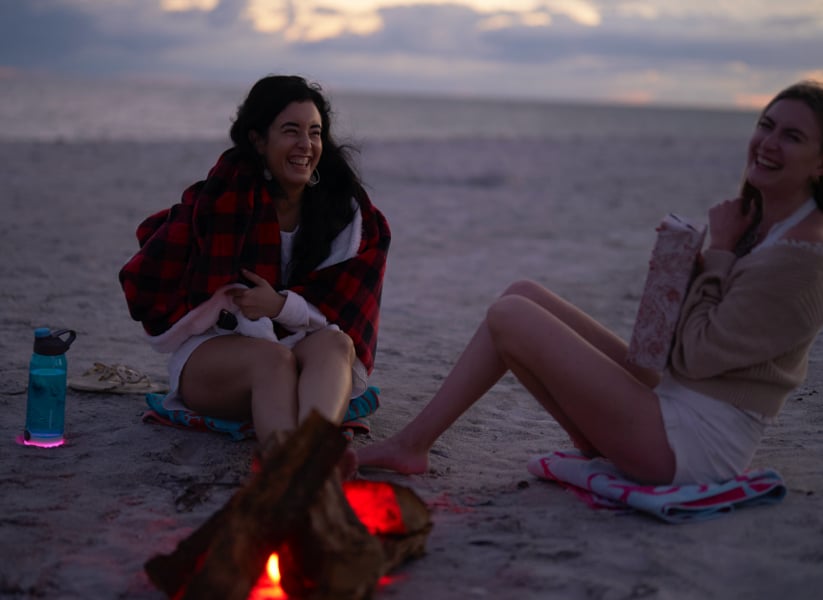 With the HidrateSpark app, all four friends are able to keep each other accountable for their goals, even when they'r enot all together during the holidays. "Every time my water bottle lights up, it reminds me of sitting around the bonfire and I can't help but smile and feel motivated," Andrew shares.
Our 7 Favorite Holiday Winter Getaway Ideas
Experience a not so snowy holiday season at some of our favorite getaway spots.

We are here to hydrate every moment.
Get the most out of hydration and the most out of your moments with the HidrateSpark smart water bottles. Glowing drink reminders, state of the art water track technology, and interconnectivity with our free HidrateSpark App will allow you to add some smarts to your hydration habit.