Our powerful sensing technology linked with our bluetooth connectability allows your to track your water intake and experience life fully hydrated.
Stay on top of your hydration with our habit building solution. With the use of our App, you can easily track your daily and monthly water intake to ensure that you're hydrated and forgetting thrist.
Powerful Sensing Technology
Our powerful smart sensing stick technology allows you to track every sip by sensing your water level and communicating with the HidrateSpark App via Bluetooth.
Our LED smart sensor stick glows to remind you when it's time to drink and is either red or green glow depending on the color of the bottle.
Easily connect your bottle and the HidrateSpark App with a variety of popular fitness trackers and apps to keep you motivated and fully aware of your progress each day.
Shatter and Odor Resistant
The soft-grip body makes it easy to keep your bottle in your hand while you are on the go and the Tritan plastic material is extremely durable.
Stay up to date with your water tracking by simply replacing your bottle's battery when it is out of charge with a universal cr2477 battery.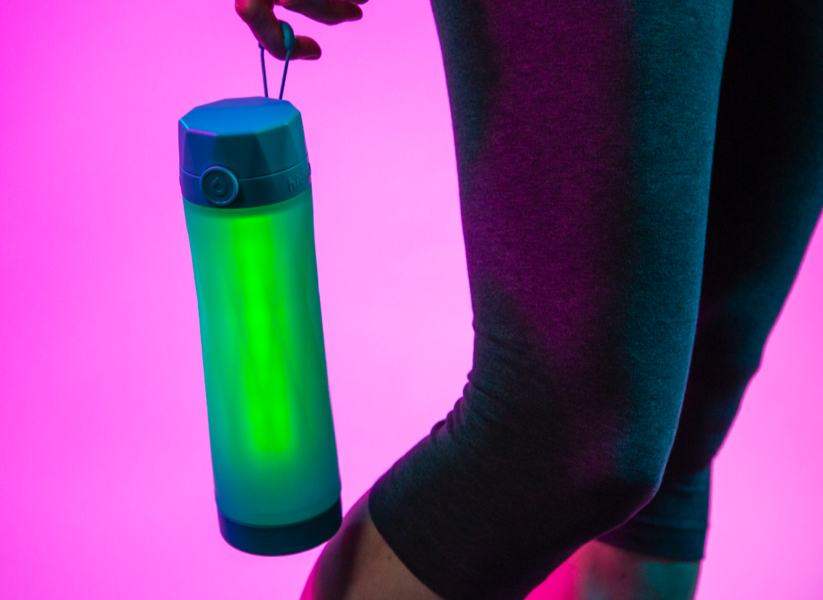 BLINK. DRINK. SYNC.
HidrateSpark 3 blinks when it's time for you to drink and syncs to the HidrateSpark App to keep your daily hydration goal updated as you go. Opt into text notification for additional reminders.