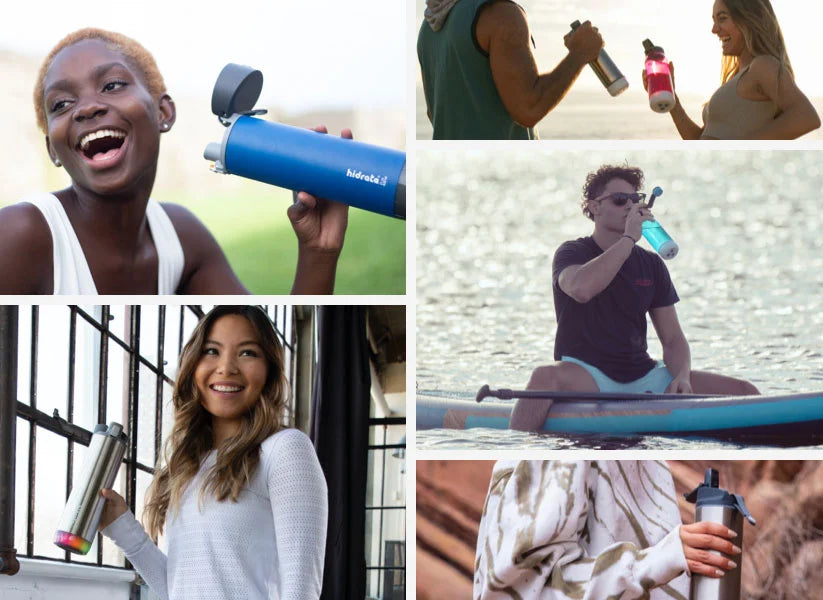 USE THIS CODE AT CHECKOUT FOR 15% OFF YOUR FIRST ORDER!
JOGAN
Thank you for joining our email newsletter. As our gift to you, take 15% off your first purchase by using this code at checkout. Code is not valid on custom bottles, sale items, sensor pucks, and chargers.
Shop Our Best Sellers
Experience better hydration for yourself
"This water bottle wants to change your life"

Over 6,000 five-star reviews

"Lights up when it's time to sip"

"HidrateSpark Water Bottle is Genius"

"Tracks your water intake"