So Why HidrateSpark?
Let's face it: proper hydration can be hard. Whether you're deep in a tournament, casual play, perfecting your hobby, or looking to try something new, HidrateSpark is there for you! It's easy to become absorbed in what you're doing, so HidrateSpark bottles are designed to catch your attention with customizable LED glows and free app reminders to keep you from missing out on the hydration you need.
Without proper hydration, you can lose critical focus and reaction time, putting you at risk of faster burnout. However, with a customized hydration goal unique to you, you'll always be on your A game. With our new sip tracking features, you can even count other drinks like tea or coffee towards your hydration goal, making sure you never miss a beat!
Pick from a wide variety of materials, lids, and sizes designed for your comfort and lifestyle: lightweight and dishwasher safe, or sturdy and vacuum insulated for 24 hours of cold drinks. View more options available at our collections below.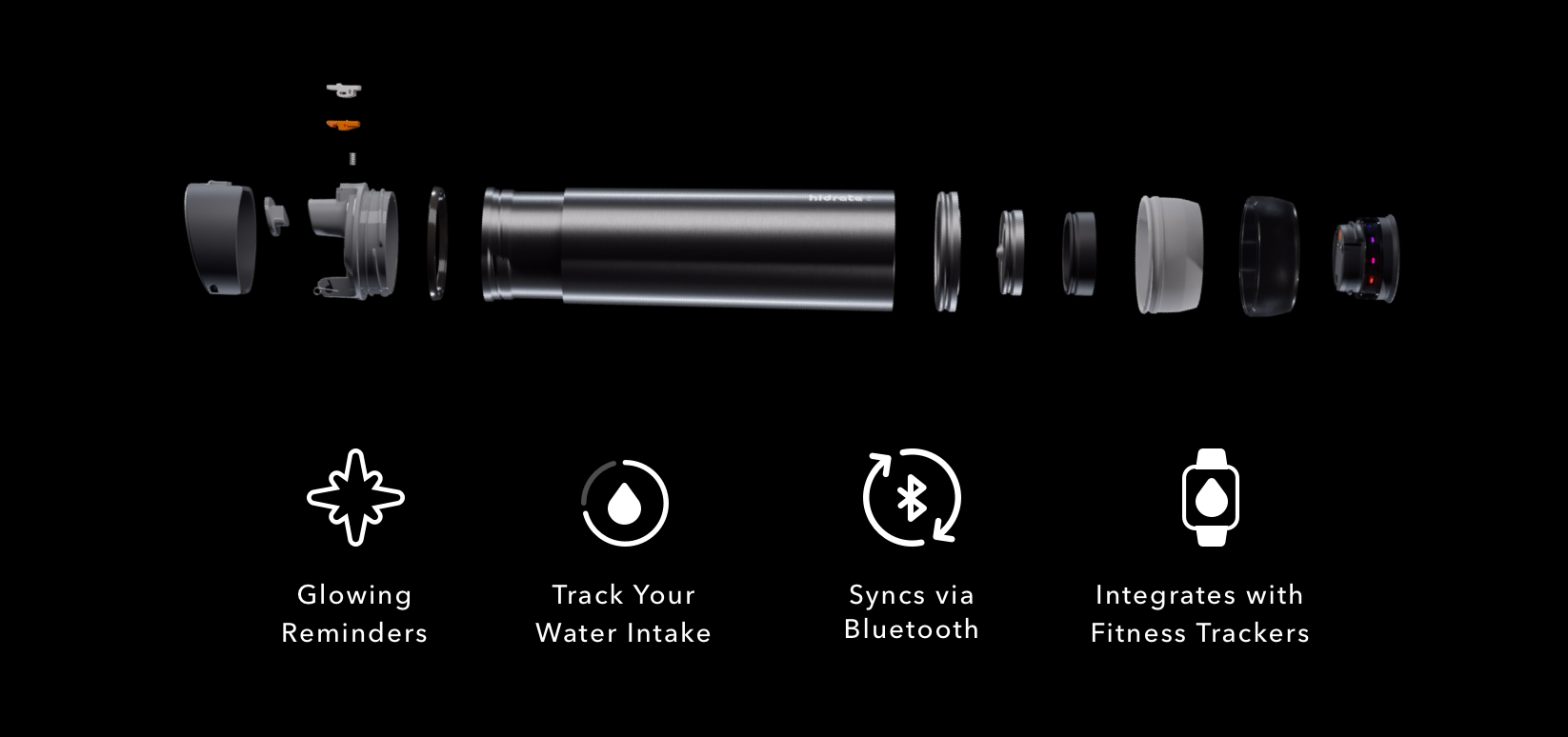 Bottles to Keep You at Your Best
Shop our best selling bottles today and hydrate every memory with HidrateSpark.