Find us on Instagram and learn why customers can't stop raving about our smart bottles.
Loved 😍 by over 1 million loyal fans.

Glowing Drink Reminders
Proven effective by over 1 million customers worldwide, our glow notification technology assists in reminding you to stay hydrated by visually **nudging** you according to the personalized health goals you pre-select on our free smartphone app. Glow "puck" and charging cable included.

Download Our App
Are you curious about how much water you drink each day while traveling or working out at the gym? Our smartphone app for iOS and Android sync via Bluetooth® to your stainless steel, insulated Flip Lid PRO, giving you real-time stats about your secret caffeine addiction. Don't worry - we won't tell.

24 Hours Cold
Vacuum insulated stainless steel construction keeps beverages colder longer

BPA Free
Our bottles are always safe and BPA Free
600+ verified purchasers worldwide left an average 4.7 ⭐️'s out of 5.
Instead of only sharing our Amazon star rating, we shared the whole jalopy! From social media comments to customer reviews: Twitter, Instagram, Amazon, Sam's Club, and more!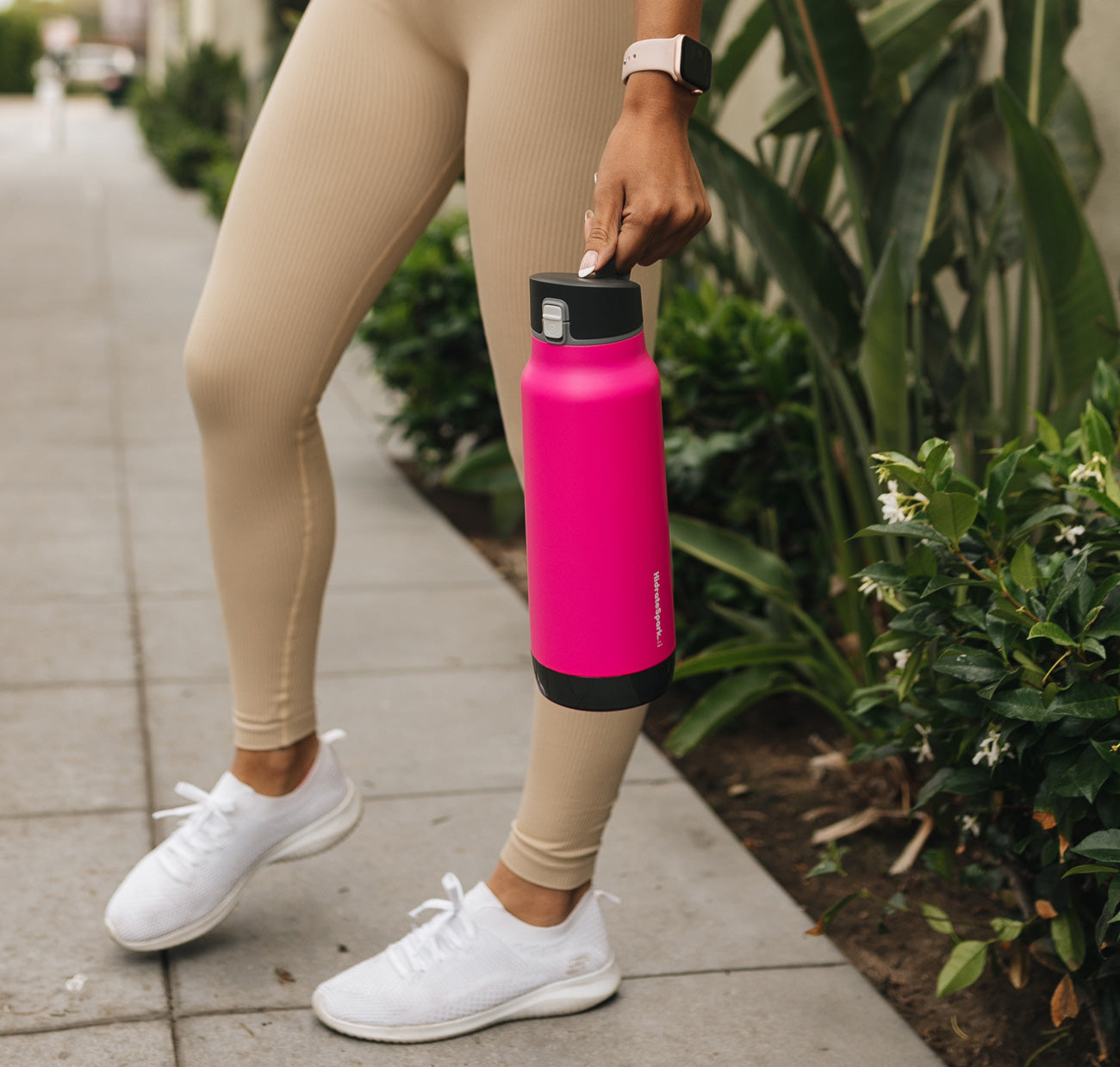 Join Over 1 Million People
Using HidrateSpark to effortlessly drink more water, and live healthier